It May Take Until 2022 for G-3 Central Banks' Assets to Shrink
By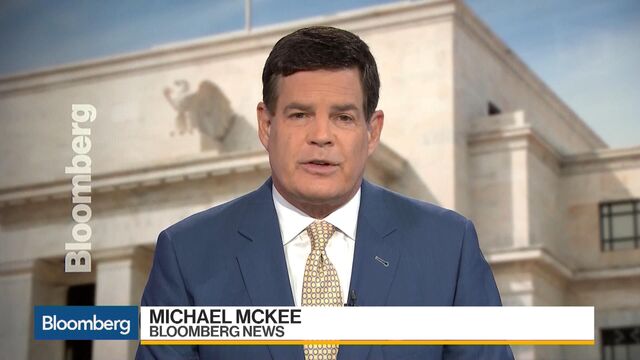 The Federal Reserve's projected move Wednesday to start shrinking its balance sheet is just the first step on what's set to be a very, very long road of policy-stimulus unwinding by the big three developed-world central banks.
European Central Bank officials have only just begun considering how to taper their asset purchases, perhaps in 2018, while the Bank of Japan maintains that it's still too early to discuss an exit from its mega-stimulus. Stephen Jen, the London-based chief executive of hedge fund Eurizon SLJ Capital Ltd., sees the cumulative G-3 balance sheet staying at current levels or higher through 2021.

Another aspect to consider: each unwind of policy stimulus, at least in the Fed's case, leaves the benchmark lower than its pre-recession starting point. And the unwind takes longer.
The unwinding of policy stimulus from the 2001 recession and early 2000s tech bust took two years, from 2004-06.
The unwinding of Fed easing from the 1990-91 recession took about one year, from 1994-95.

Before it's here, it's on the Bloomberg Terminal.
LEARN MORE