Haley to Join Tillerson at Iran Nuclear Deal Meeting at UN
By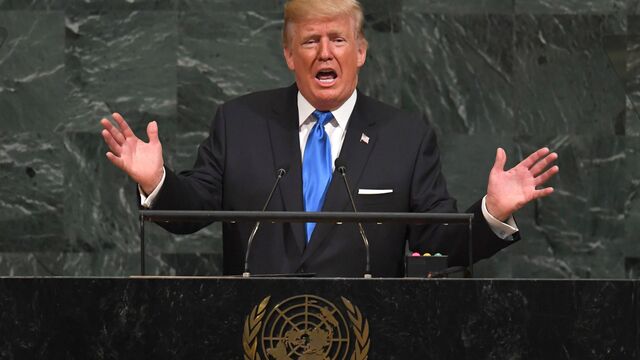 Nikki Haley, the U.S. Ambassador to the UN, will join a meeting of foreign ministers responsible for the Iran nuclear deal that President Donald Trump has called an "embarrassment to the United States" and "the worst deal ever."
Haley's participation alongside Secretary of State Rex Tillerson is a sign of her growing importance on Trump's foreign policy team. The two U.S. officials will meet Wednesday in New York with foreign ministers from China, France, Germany, Russia, the U.K. and Iran, in an effort to convince them that the 2015 nuclear accord should be redone.
There seems to be little support for renegotiating the agreement. French President Emmanuel Macron rebuffed Trump over the issue Tuesday. "If we denounce the accord, do we better manage nuclear proliferation? I don't think so." Iranian Foreign Minister Javad Zarif was more blunt: "A "better" deal is pure fantasy," he wrote on Twitter.
Before it's here, it's on the Bloomberg Terminal.
LEARN MORE