Biggest European Junk Bond Fund Says Now Is Time to Be Fearful
By
Fund is moving to senior secured debt to limit downside

Capital Four also lowering duration as risks grow in bonds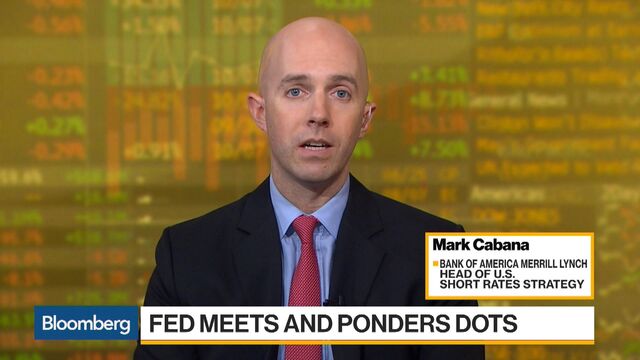 The largest European high-yield bond fund is now cutting down on risk as higher interest rates loom on the horizon.
"This is the time you want to be fearful and not greedy," Sandro Naef, chief executive officer of Capital Four, said in an interview in Copenhagen on Thursday. "You want to have good downside protection."
European high-yield bonds have boomed as investors hunted around for higher returns as record central bank stimulus pushed down interest rates to rock-bottom levels. The Bloomberg Barclays Pan-European High Yield Index has surged 44 percent over the past five years. 
Copenhagen-based Capital Four manages the 4.4 billion-euro ($5 billion) Nordea 1 European High Yield Bond Fund, the biggest of its sort, according to data compiled by Bloomberg.

As the business cycle matures with the Federal Reserve eyeing rate hikes, the fund is now cutting exposure to a drop in bond prices by backing non-cyclical companies, such as Royal Bank of Scotland Group Plc, Ardagh Packaging Finance Plc, Matterhorn Telecom SA and WEPA Hygienprodukte GmbH. The fund is overweight in the safer senior secured high-yield bonds.
"They have higher recoveries," said Naef. "If things go bad, you're better protected."
The fund has returned an average 6.1 percent a year in the past three years through July compared with a benchmark return of 5.3 percent. It's safeguarding those returns by keeping duration "relatively low" with an average maturity of 7.8 years. That will minimize the potential to be caught up in the next downturn, according to Naef.
"We're very critical to really long-term commitments," he said. "A 10-year commitment is very long. If you commit that long you want to be paid a lot. Toward the end of the cycle you should have more short-term commitment."
Before it's here, it's on the Bloomberg Terminal.
LEARN MORE