Macron to Bring French Public Spending to Lowest in 10 Years
By
Tax take in 2018 will be least since 2010, government says

Deficit figures slightly better than government's forecasts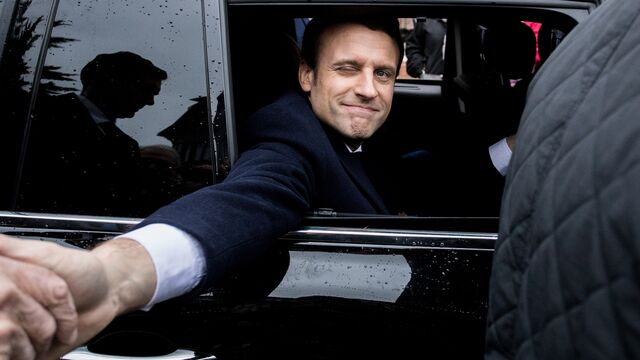 President Emmanuel Macron's administration plans to cut French public spending to its lowest level since the start of the financial crisis next year and squeeze the tax take to its lowest since 2010 as part of a strategy to remake the economy and revive the nation's standing in Europe.
Government expenditure will fall to 53.9 percent of output in 2018 and the tax revenue will decline to 44.3 percent, Finance Minister Bruno Le Maire said Tuesday. France's budget deficit will amount to 2.9 percent of gross domestic product in 2017 and 2.6 percent next year, with other sources of revenue such as dividends from state companies supplementing income from taxes.
As his labor market reform comes into force on Friday, Macron is pressing ahead with changes that the European Commission and the International Monetary Fund have been recommending for years. French public spending peaked at 57.3 percent of GDP in 2015, falling to 57 percent in 2016.
"This is a bit better than we had indicated," Le Maire said Tuesday on France 2 TV. "We're the developed country with the highest public spending," he said, adding that the government's goal is to squeeze spending to just over 50 percent of GDP by the end of its mandate.
French public sector unions have scheduled a strike for Oct. 10.
Before it's here, it's on the Bloomberg Terminal.
LEARN MORE