Photographer: David Paul Morris/Bloomberg
Lobbyists on Edge Awaiting Details of Trump Tax Overhaul Plan
By
GOP officials say they'll unveil some plan details next week

Homebuilders ready to fight to keep mortage-interest deduction
The National Association of Home Builders has already created ads to either support or oppose a U.S. tax-code overhaul, depending on how Congress and President Donald Trump propose to treat its favorite tax breaks.
"We're at DEFCON One," said Jerry Howard, president of the trade group that represents 140,000 builders. "But we're not going to push the button until we're forced to."
For home builders, there's nothing more important than preserving the mortgage-interest deduction for individuals -- a kind of home-buyer's subsidy. But other industries have their favorites too, from insurers and investment firms that want to keep tax advantages for individuals' retirement savings to private equity firms, utilities and commercial real estate companies that want to make sure corporations can still deduct their net interest expenses.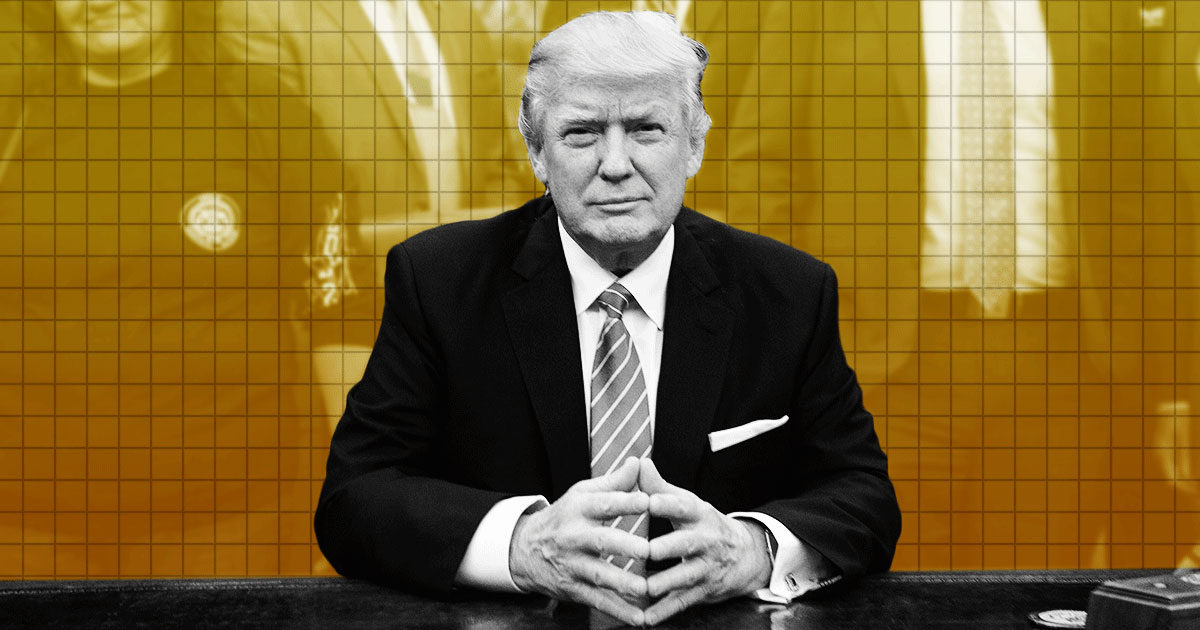 Across Washington, lobbyists of all stripes have waited for months to see details from the Trump administration and Republican congressional leaders about their plans for the first major tax-code rewrite since 1986 -- especially which breaks would be targeted. Now, with the promise of at least some specifics next week, their preparations suggest that, no matter what the resulting bill does, there'll be ready-made opposition.
"This could be the single issue that brings out the army of lobbyists more than any other issue we've seen in recent years," said Craig Holman, a lobbyist at Public Citizen, a government-accountability group. "I would think it's going to be a hurricane."
Officials in the administration and Congress have said they'll release a framework for the tax plan during the week of Sept. 25. Previous releases have provided little in the way of details -- postponing any all-out lobbying blitz. But with time growing short for lawmakers to act on tax legislation this year, the pace is expected to pick up in the next few weeks.
Spending Increase
Washington is already on track to see the most spending on lobbying in at least seven years after $1.67 billion was disbursed in the first half of 2017, according to an analysis by the Center for Responsive Politics, which studies lobbying and campaign finance. More than 1,900 clients have disclosed lobbying on taxes so far in 2017, making it the biggest issue after the federal budget and appropriations, the center's analysis found.
Lobbyists' concerns about tax legislation center on which "pay-fors" Congress may seek in order to deliver the lowest possible tax rates for individuals and corporations.
Trump has pushed for a 15 percent corporate income tax rate -- a huge reduction from the current 35 percent that's estimated to cost as much as $2 trillion in revenue over 10 years. Lawmakers may opt for a shallower cut. Regardless, they'll still want to avoid adding to the long-term deficit -- a condition they'll have to meet in order to make permanent changes under the Senate rules they plan to use to pass the bill. To a large degree, achieving that deficit neutrality means balancing the rate cuts by eliminating tax breaks.
'No Point'
Trump administration officials say they'll preserve the individual deductions for mortgage interest and charitable giving, as well as tax advantages for retirement savings. Senate Majority Leader Mitch McConnell last month echoed that guarantee for charitable giving and mortgage interest. Aside from those, he said: "There's no point doing tax reform unless we look at all these preferences."
Still, the fact that no bill draft has emerged to date has some lobbyists on alert. Howard of the home builders' group said he's heard from congressional tax-writers that the mortgage interest deduction is vulnerable.
"We would put all of our resources — public affairs, grassroots, our political clout here in town — to defeating a bill like that," Howard said. They'd even try "skywriting," he joked.
The group has already spent more than $2 million on federal lobbying in the first half of the year on issues including tax policy and flood insurance. It argues that limiting the mortgage-interest deduction, which Congress's Joint Committee on Taxation has estimated will cost $350 billion over the five years ending in 2020, would make home ownership more expensive and harm the building industry.
It's possible that a business tax cut would be deep enough to make up for any new limits on the mortgage deduction, but it would have "to be an awfully low rate I think for us to be able to say we'd be for it," Howard said.
Realtors' Plans
The National Association of Realtors, which spent more than $21 million on federal lobbying during the first half of this year, also plans to fight for the deduction if it has to. The group, routinely one of Washington's top spenders, plans to urge homeowners nationwide -- particularly those nearing retirement -- to deluge lawmakers with complaints, said a person familiar with the plans.
Even if that particular break stays in place, Howard sees another looming threat: Trump's proposal to double the standard deduction for individuals. When adjusting their income for tax purposes, individual filers can either subtract a fixed amount, called the standard deduction, or itemize their write-offs from an approved list that includes the mortgage break.
Increasing the standard deduction would make it less attractive to itemize -- reducing the value of the mortgage provision, the home builders' group says.
Industries that borrow heavily are ready to fight to preserve their own interest deductions. House leaders, including Speaker Paul Ryan, have proposed limits on corporate interest deductibility -- though Trump has been cool to the idea.
Senate Focus
The BUILD Coalition, which wants to preserve the deduction, will focus its lobbying on the Senate, said Mac O'Brien, a spokesman for the group that represents private equity, utilities and commercial real estate firms. Senate Finance Committee Chairman Orrin Hatch, a Utah Republican, has made it clear that his panel will be crafting its own tax plan.
The Save Our Savings Coalition, which includes insurers and investment firms, has been meeting with lawmakers as often as 15 times a week since April to urge protection of Americans' ability to defer taxes on retirement savings through 401(k) accounts, according to a person familiar with its activities.
The group is preparing op-ed commentaries that would aim to sway public opinion and seeking more members of Congress to support its aims, said the person, who wasn't authorized to speak publicly. Ending those breaks could raise as much as $750 billion over 10 years, the group says.
One indication of the coming intensity surfaced earlier this year, when the National Retail Federation helped lead a successful fight against a proposed "border-adjusted tax" on companies' imports and domestic sales. The group spent more than $7.3 million on lobbying during the year's first half -- almost double the $3.7 million it spent in the first half of 2016. By July, the BAT -- a key proposal of Ryan's -- had been shelved.
As of Aug. 30, the retailers' group said it wants to see a bill that's "fair to all industries" and doesn't "burden consumers."
Deciding what's fair is, of course, a matter of debate. And depending on what lawmakers ultimately reveal this month or next, the debate may be fiery, said Howard of the home builders' group.
"Tax reform, it's a blood sport," he said.
— With assistance by Lynnley Browning
Before it's here, it's on the Bloomberg Terminal.
LEARN MORE