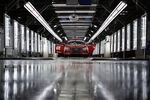 The first step to fixing a problem is recognizing there is one.
Hyundai Motor Co. appointed a new U.S. chief last week, after replacing the CEO of its China operations earlier this month, as the world's fifth-largest carmaker 1 tries to stem double-digit sales declines in two of its biggest markets.

Shaking up country-level management in China and the U.S. is a good way to start buttressing the struggling South Korean carmaker, but the real challenge is higher up the chain of command.
A web of cross-shareholdings at the autos-to-shipping Hyundai conglomerate allows the founding Chung family to maintain control of key units like flagship Hyundai Motor despite having only small direct stakes. Patriarch Chung Mong-Koo has the last word on everything from corporate restructuring to future investment. Judging by the relatively sluggish pace of change at Hyundai, he must be keeping fairly quiet.
The best way of describing Hyundai right now is, well, stuck.
While big Korean chaebol like LG and SK are moving forward with corporate-governance reform and restructuring, Hyundai has done little to overhaul its ownership structure.
The conglomerate has avoided dipping into its enormous cash pile to reward shareholders or take other measures to benefit minority owners. That has weighed on its valuation and depressed the stock price.


As competitors like Renault-Nissan and Daimler AG trot out lofty targets for going all-electric and warn investors to expect a dip in profits as they boost spending on autonomous vehicles, Hyundai's R&D outlay dropped by 55 percent in the last quarter from a year before.
One executive used the Frankfurt Motor Show to stress that even though it's expanding its electric lineup, "we must also recognize that for the immediate future most new cars will continue to be powered by internal combustion engines." Hmm.
Perhaps the most startling example of Hyundai's stasis comes from China, where other carmakers are boosting production in the world's largest auto market and getting into new joint ventures.
Hyundai seems to have paused marketing and is sporadically halting production on the assumption there's nothing the carmaker can do but wait for geopolitical tensions with China to ease. Or put it another way: A 62 percent year-over-year decline in second-quarter sales hurts, but there's no point sinking money in a country that's boycotting South Korean goods. And besides, Seoul's decision to deploy a U.S. defense system that upsets China is the government's problem, not Hyundai's.
Instead of retreating, Hyundai should approach the multi-directional assault on its business the way forward-thinking companies deal with financial crises: Figure out what can be fixed and fix it quickly; double down on your strengths; and spend like crazy on the future so you can be ready with the best products when the tide turns.
In Hyundai's case, corporate restructuring and returning cash to shareholders would probably give the stock a boost and inspire investors to trust the company as it embarks on greater R&D spending just as profits slip.

Next, Hyundai should quicken the pace of bringing new models to market, including electric and autonomous versions. And it should do so with the low prices and value for money that helped Hyundai thrive in the U.S. and China before it was squeezed by Chinese quality improvements and Japanese price cuts.
The roadmap is right there.
Before it's here, it's on the Bloomberg Terminal.
LEARN MORE