Brazil's Economic Recovery, Openness Dominate Temer's UN Speech
By
President Temer addresses UN General Assembly in New York

Temer signals departure from inward focus of predecessor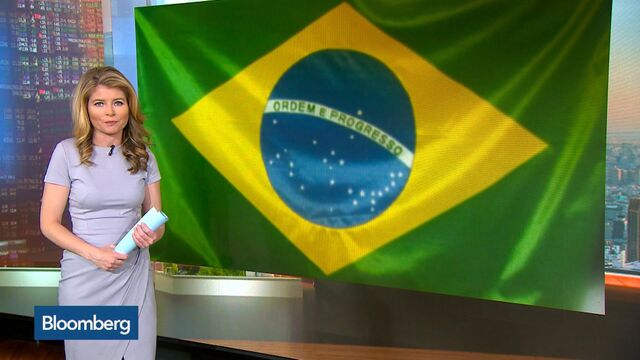 Brazil's President Michel Temer said that his country was becoming more open to the world as he sought to project economic stability at home and an active foreign policy in a speech to the United Nations General Assembly on Tuesday.
In his second speech to the UN since taking office after the impeachment of President Dilma Rousseff, Temer signaled Brazil's willingness to engage in global issues following its own efforts to regain economic credibility. By setting out clear positions on North Korea, Venezuela and the Israel-Palestine conflict, Temer's speech marked a clear departure from a more inward looking Rousseff.
"With structural reforms, we're overcoming an unprecedented economic crisis," he said. "A new Brazil is emerging from the reforms and it's a country that is more open to the world," he said.
Brazil has shown signs of a modest recovery in recent months from the worst recession on record. Yet Temer in his speech made no reference to the corruption allegations that have convulsed Brazilian politics over the past few years. He himself last week was charged for a second time for alleged obstruction of justice and criminal conspiracy.
Temer reiterated Brazil's desire for an expansion of the UN Security Council and its longstanding commitment to nuclear disarmament. In response to criticism of his government's policies in the Amazon, Temer announced that deforestation there had fallen 20 percent over the past year, according to preliminary data.
His administration is also seeking to pass pro-business reforms that, he says, will attract foreign investment and turn Brazil into a more globalized economy.
Despite the repeated accusations and single digit approval ratings, Temer has maintained an active foreign policy. His government has maneuvered to suspend Venezuela from the trade group Mercosur and has paid down at least part of Brazil's debts to international organizations.
"The human rights situation in Venezuela continues to deteriorate," Temer said as the first head of state to kick off the opening of the UN General Assembly. "In South America, there's no longer room for alternatives to democracy."
Before it's here, it's on the Bloomberg Terminal.
LEARN MORE