As Toys 'R' Us Wilted, Goldman Was Quick to Buy CDS Protection
By
Goldman Sachs Group Inc. could rack up some quick gains from Toys "R" Us Inc.'s rapid unraveling.
The bank was buying derivatives in recent days that will pay off now that the retailer has filed for bankruptcy. Goldman Sachs snagged the swaps just as they were starting to spike, when few others were expecting the company to file for bankruptcy imminently, according to people familiar with the matter. It is unclear what motivated the trades, which could have been on behalf of clients, the people said.

Goldman Sachs last week was purchasing contracts due in December around the time that they were trading at about 15 percentage points upfront, meaning the buyer had to pay $1.5 million to protect $10 million of debt against default, the people said. Soon after, the upfront price on some of those contracts jumped to $7.5 million.
While Toys "R" Us was known to be struggling, just two weeks ago credit markets gave little indication that the company would be filing for bankruptcy this year. As of Sept. 5, the cost of swaps implied that traders had little expectation of the company's imminent demise.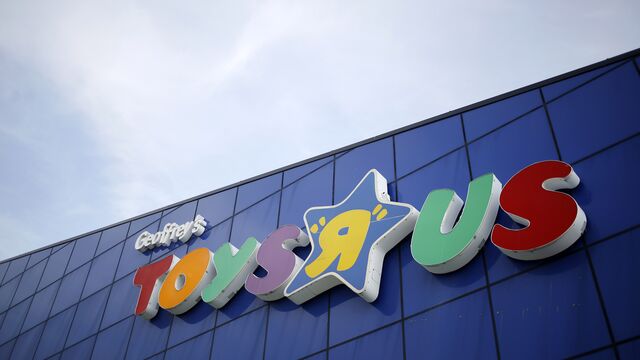 Before it's here, it's on the Bloomberg Terminal.
LEARN MORE