Your Evening Briefing
Here are today's top stories.
By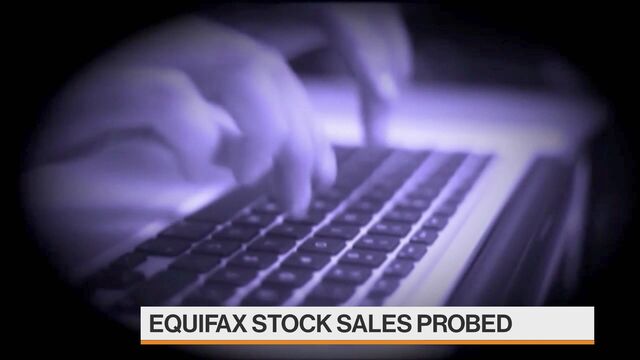 Want to receive this post in your inbox every afternoon? Sign up here.
After Republicans' last effort to repeal Obamacare suffered a spectacular defeat, a new proposal is gaining traction: the Graham-Cassidy plan. Democrats are warning the bill is a serious threat. It would end the Affordable Care Act's requirements that individuals obtain health insurance and most employers provide it to their workers. But Republicans are running out of time to push it through the Senate. Sound familiar? —Megan Hess
Republicans are making a desperate last push to repeal Obamacare but face significant challenges to get it done before a final deadline at the end of the month. A number of GOP senators have yet to get on board, including the three who defeated Mitch McConnell's plan: Susan Collins of Maine, Lisa Murkowski of Alaska and John McCain of Arizona. Shares of hospitals and health insurers that could see profits pressured under Graham-Cassidy declined on Monday.
Equifax stock sales are the focus of a criminal probe. The U.S. Justice Department has opened an investigation into whether top officials at Equifax violated insider trading laws when they sold stock before the company disclosed that it had been hacked, according to people familiar with the investigation.
Flushing money down the toilet, literally. Swiss prosecutors are trying to figure out why someone apparently tried to flush tens of thousands of euros down the toilet at a Geneva branch of UBS Group AG. Many of the soiled bills appear to have been cut with scissors.
Unexpected common ground between the Trump administration and UN officials. President Trump, who derided the United Nations as a "club for people to get together, talk and have a good time" after his election, is now leaning on it to help carry out his foreign policy agenda. The annual UN General Assembly is drawing almost 200 world leaders to New York this week and will put that relationship to the test.
Maria bears down on the battered Caribbean. Island nations still recovering from Irma are bracing for a third hurricane strike in two weeks. Hurricane Maria, with top winds of 120 miles per hour, was at Category 3 on Monday morning and is expected to strengthen. Meanwhile, the U.S. Northeast is expected to take a glancing shot from Hurricane Jose.
"The process of not normalizing Trump has instead normalized a lot of other things, bad ones," Megan McArdle writes for Bloomberg View. "Like public disorder. Like persistent, pervasive anxiety that often looks like mass hysteria. Like people on both sides who try to minimize the illiberal tactics of the radicals on their own side by pointing mostly to the offenses of the other."
Robo-boats are setting sail in Boston. While they're not as popular as self-driving cars, boats that drive themselves are hitting Boston Harbor more frequently. A handful of startups like Sea Machines are building their own autonomous systems for boats, diving drones and other robots that operate on or under the water.
Before it's here, it's on the Bloomberg Terminal.
LEARN MORE