SQN Capital financing Suniva trade case seeking solar tariffs

Opponents argue tariffs may double panel prices, slow installs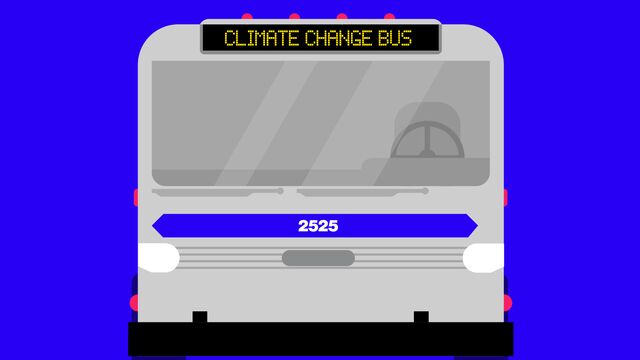 A little-known Wall Street lender with a background financing dump trucks and helicopters is bankrolling a trade case that's threatening the $29 billion U.S. solar industry.
SQN Capital Management typically finances and leases crucial, if prosaic, business equipment: think cement mixers, office furniture, honey-production machines, farm equipment. A $50 million loan to Suniva Inc. was one of its biggest ever, and when that loan went south with Suniva's April bankruptcy filing, SQN joined the Georgia-based solar manufacturer's improbable plan: ask President Donald Trump to impose tariffs on cheap imports from Asia.
SQN is funding Suniva during bankruptcy, and the companies say their goal is to protect solar manufacturing in the U.S.; most of the industry has lined up against them, arguing the federal trade case threatens to double the price of solar panels and drag down installations.
"We are a plain vanilla asset-finance firm," SQN Chief Executive Officer Jeremiah Silkowski, 42, said in an interview. "But we got involved in this because we honest to God believe we are protecting the solar industry. If somebody doesn't draw the line here and fight -- it's over."
The move required filing a complaint under a U.S. trade law that hasn't been successfully invoked since George W. Bush was president. SQN extended Suniva a $4 million credit line, setting in motion a case that's scheduled for a U.S. International Trade Commission decision Friday.
High Stakes
Suniva's trade case has deeply divided the U.S. solar industry. While cheap foreign panels have squeezed Suniva and other U.S. manufacturers, they've been a boon for rooftop installers, solar-farm developers and others that employ 85 percent of the industry's 260,000 workers. U.S. solar installations have surged nine-fold in five years, thanks largely to falling prices for components. If cheap panels aren't available, most U.S. solar workers will suffer, say critics of Suniva's petition.
"Tariffs would make things really hard for the solar industry, especially smaller developers," said Jeff Mckay, a spokesman for Cypress Creek Renewables LLC of Santa Monica, California.
SQN has plenty at stake, too. The $50 million loan to Suniva was among its largest single investments. And if the trade case is successful, SQN is entitled to a fee based on any increase in Suniva's valuation. Tariffs are in the best interest of SQN shareholders, Suniva and U.S. solar manufacturers in general, Silkowski said.
"We happened to be aligned here," he said. "I'm an equipment investor. Increased manufacturing capacity in the United States is good for Suniva and is good for me."
Suniva isn't the only solar manufacturer that's been hurt by low-cost imports from Asia, said Matt Card, the company's executive vice president of commercial operations. Over the past five years, almost 30 U.S. cell and module makers have been driven out of business or suffered harm, he said in an email Tuesday.
"There is nothing theoretical about that -- that is fact and that is what this case is about," Card wrote.
Sine Qua Non
SQN, which has about $1.6 billion under management and 50 employees, leases and finances a wide range of equipment. The name comes from the Latin phrase Sine Qua Non or "without which it could not be." Its average loan is less than $10 million, and it raises capital primarily from retail investors and small to mid-size insurance companies.
Silkowski, who grew up in Yonkers, New York, and has an economics degree from New York University, founded SQN in 2007. The firm began to work with Suniva about three years ago, when the manufacturer was opening a second factory, in Saginaw, Michigan. SQN had previously financed semiconductor equipment and Silkowski saw parallels. After an initial deal of about $2 million, Suniva came back in 2015 for a $50 million loan to expand its main factory in Norcross, Georgia.
The timing wasn't ideal. As Suniva was buying new machines to triple annual output, companies in China were expanding as well. And just as output was reaching a fever pitch, demand slacked. China, the largest solar market, announced it was slowing installations. The world was awash in panels.
Suniva, which had a net loss of $29.3 million in 2016, filed for bankruptcy April 17. It initiated the trade case days later, asking for import duties of 40 cents a watt for solar cells and requested a floor price of 78 cents a watt -- the average global price is currently 32 cents.
Competitive Edge
Jim Modak, Suniva's former chief financial officer who now works in the same role for SQN, said the U.S. risks losing its competitive edge in solar if it lets China continue monopolizing manufacturing. "If we don't have manufacturing, we will lose innovation," said Modak, who joined SQN in December.
One wrinkle in Suniva's made-in-the-U.S. argument: it's majority owned by a Chinese company. Shunfeng International Clean Energy Ltd., based in Hong Kong, acquired a 64 percent stake of Suniva in 2015 to help expand production capacity.
The ITC is expected to conclude its investigation and announce its findings by Sept. 22, then send a recommendation to Trump. The president has the sole authority to determine whether to impose tariffs.
"This is an ideal situation for the Trump administration," Silkowski said. "They are out there talking about trade imbalance. And you have an overcapacity of low-cost subsidized products that are destroying a U.S. manufacturing industry."
— With assistance by Chris Martin, Brian Eckhouse, and Jennifer A Dlouhy
Quotes from this Article
Before it's here, it's on the Bloomberg Terminal.
LEARN MORE