Boris Johnson Heading for Showdown With May in New York
By and
U.K. cabinet colleagues pounce over Johnson's 4,000-word essay

Speculation on whether he'll be sacked or resign over bill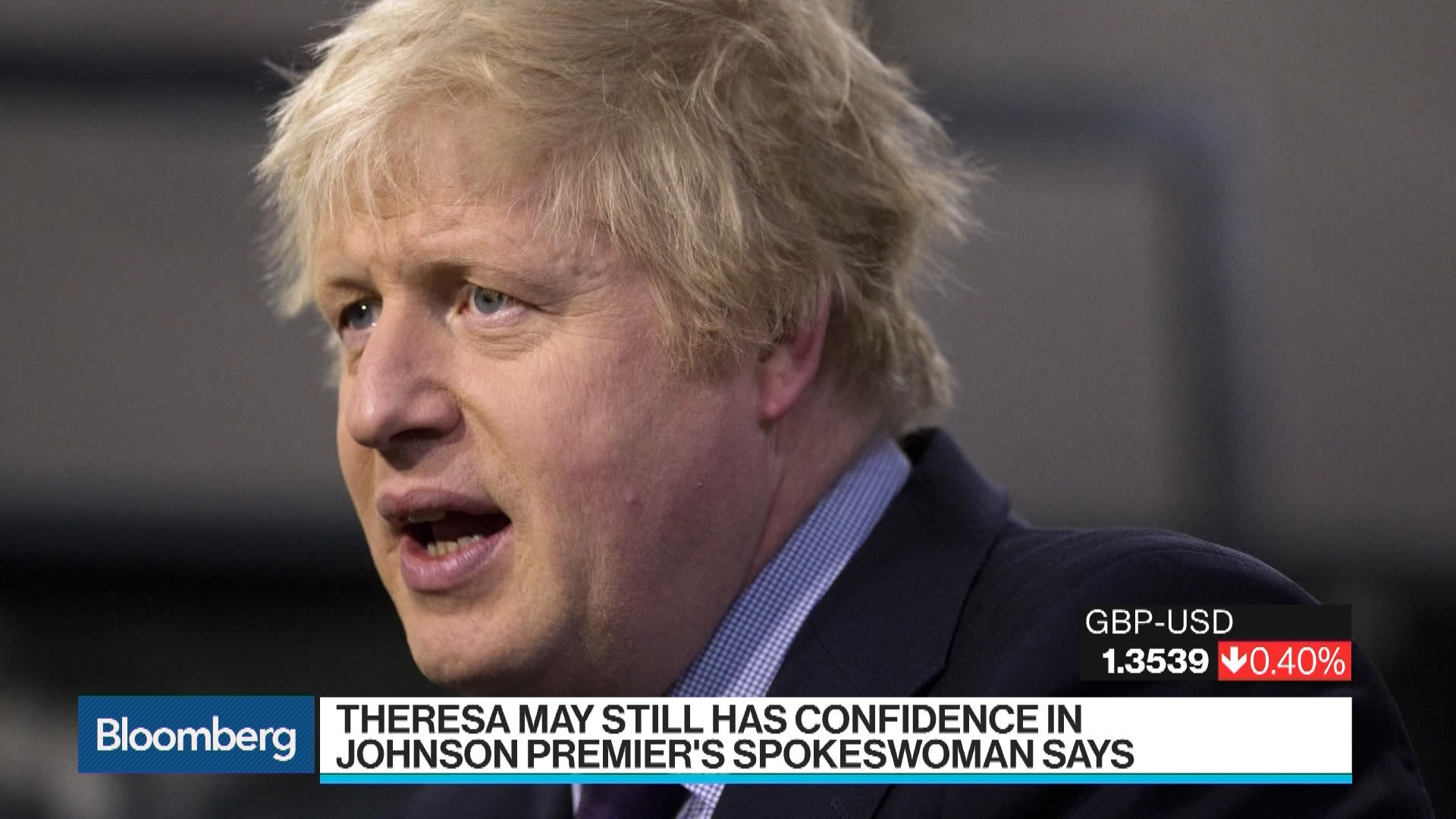 Follow @Brexit for all the latest news, and sign up to our daily Brexit Bulletin newsletter.
Foreign Secretary Boris Johnson is again the focus in British politics after his challenge of Prime Minister Theresa May sparked speculation over whether he's willing to resign if she softens her stance on Brexit or if he could be fired for insubordination.
Both May and her top diplomat will be New York this week before May delivers her big Brexit speech in Florence, Italy on Sept. 22. Johnson went out on a limb late Friday night -- on the same day as a terror attack -- with a 4,000-word essay about his "glorious" vision for post-Brexit Britain that some saw as a thinly veiled leadership bid.
In his Daily Telegraph article, Johnson argued the U.K. shouldn't pay to access the single market for goods and services -- countering a plan floated by Chancellor of the Exchequer Philip Hammond and Brexit Secretary David Davis. From the European Union's perspective, the infighting in London does little to settle their concerns that May can say anything to break the deadlock in talks.
What Johnson is up to -- whether he's making a ploy for the top job ahead of the October Conservative Party conference or is simply resentful of being shut out of how Brexit policy is being shaped --- remains to be deciphered as some senior ministers went on the record with their disapproval.
Backseat Driving
On Sunday, Home Secretary Amber Rudd accused her colleague of "backseat driving" with his rival plan for leaving the EU, while Johnson became embroiled in a row with the U.K. statistics watchdog over his claim in the story that Britain pays 350 million pounds ($475 million) a week to the EU.
One question is whether May is too political weak to get rid of Johnson. First Secretary of State Damian Green, effectively May's deputy, told Sky News on Sunday that Johnson will not lose his job over his intervention or its timing: "The reason is that he, like the rest of the cabinet, like the prime minister, is all about wanting to get the best deal for the British people."
When asked on Monday if May still had confidence in Johnson, May's spokeswoman Alison Donnelly answered in one word: "Yes."
It's often been said that Johnson's own popularity means May cannot easily dispose of him, but a different reality emerged from the book "Betting the House: the Inside Story of the 2017 Election." In it Nick Timothy, May's former right-hand man, said secret polling carried out before June's election showed "nobody in the Cabinet is popular -- keep them away, even Boris."
May's Tories lost their majority in the June 8 election, a result that leaves the prime minister vulnerable to a power grab -- from Johnson or other hardliners if they feel she's not following through on a promise to deliver a clean break from the EU.
What could be most damning for Johnson is his revival of a much-derided pledge from the 2016 Brexit referendum. The former London mayor resurrected a claim that by leaving the EU, Britain will free up vast sums to spend on health care -- a suggestion thought by some pollsters to have tipped the scales in favor of the Leave camp.
Gove's Return
Michael Gove, a cabinet minister who led the Leave campaign with Johnson, broke his public silence to give his colleague some support. He was named environment secretary, marking a return to government, after May's disastrous election gambit.
With conflicting media accounts about where he stood, the man who famously betrayed Johnson's path to power last year tweeted: "In the debate on EU contributions it's important people look at what Boris actually wrote in his Telegraph article - not headlines."
Treasury data show the U.K. paid a net 8.1 billion pounds to the EU in the year 2016-2017, the equivalent to about 156 million pounds a week. The 350 million pounds cited by Johnson does not allow for Britain's rebate or money sent from Brussels to the public sector.
David Norgrove, chairman of the U.K. Statistics Authority, wrote to Johnson on Sunday to say he was "disappointed" that he'd repeated the 350 million-pound figure. "This confuses gross and net contributions," Norgrove wrote. "It is a clear misuse of official statistics."
Johnson hit back at Norgrove but also made a show of loyalty toward May. He tweeted that he was "looking forward" to May's Florence speech, adding: "All behind Theresa for a glorious Brexit."
In the meantime, May has reshuffled her team of top Brexit negotiators in preparation for talks entering a new phase. Oliver Robbins, a confidante, is leaving his post as Davis's effective No. 2 and will take up a new role at 10 Downing Street as May's EU adviser.
It will be Philip Rycroft, bumped up to permanent secretary, who will face the EU's deputy chief Brexit negotiator Sabine Weyand on Sept. 25 in the fourth round of negotiations in Brussels.
Before it's here, it's on the Bloomberg Terminal.
LEARN MORE