Tesla to Iraq: Here are the Worst Signs of Bond Issue Froth
By
Austria prices century bonds at yields below U.S. 10-year note

Tajikistan comes to London bond roadshow armed with a map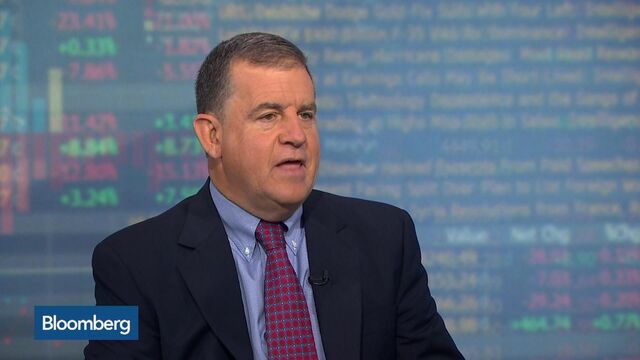 Whenever the bond market throws up a new issue that defies all the usual risk-reward logic, Bill Blain at Mint Partners reminds readers of his morning note about the "Ukrainian Chicken Farm Moment."
The anecdote tells the story of a bond sale from a poultry company in the eastern-European nation where investors clamored after the high-yielding debt only to find a week later that bird flu had killed off all the chickens.
This summer has provided no shortage of the kind of new-issue froth Blain is warning against, including from Ukraine itself, which plans to sell bonds in the coming days. We've also had Tajikistan wooing investors with this map, Tesla Inc. shrugging off negative cash-flow to sell at a record-low yield and a "mind-blowing" bond from Austria.

With so much to chose from, we compiled a shortlist, in order of yield size, of the best examples of market exuberance from the new-issue market in the past three months.
Austria
The Alpine nation is the talk of the market this week after it sold 3.5 billion euros ($4.2 billion) of century bonds for a yield below that of 10-year U.S. Treasuries. The combination of a low interest rate and long maturity makes the bond the most price-sensitive vanilla government security out there. Investors placed almost 11 billion euros of orders.
Issue date: Sept. 12
Yield: 2.1 percent vs. initial price target of about 2.2 percent
S&P credit rating: AA+
Hapag-Lloyd AG
The German shipping company managed to knock 163 basis points off its borrowing costs between a sale of five-year euro-denominated bonds in January and a sale of seven-year notes in July. Shipping deals are often seen as a bellwether for frothiness in market because leverage in the sector is high and bankruptcies are common.
Pricing date: July 4
Yield: 5.125 percent vs. initial price target of about 5.25 percent
S&P rating: B-
Tesla
Despite a negative cash flow and repeated trips to capital markets to bolster its balance sheet, the electric-carmaker managed to raise $1.8 billion in a debut bond sale last month. The notes sold with a record low yield for the company's credit rating. One investor cited the "halo effect" created by Chief Executive Officer Elon Musk as a reason to buy.
Pricing date: Aug. 11
Yield: 5.3 percent vs. initial price target of about 5.25 percent
S&P credit rating: B-

HD Supply Waterworks
A sure way to tell if you're being paid for the risk you're taking on is to make sure that the coupon on new debt exceeds the issuer's leverage. That wasn't the case for this Waco, Texas issuer which came to the market last month, but investors lapped up the deal anyway, helping the company sell more than planned.
Pricing date: July 19
Yield: 6.125 percent vs. initial price target of about 6.5 percent
S&P rating: B-
Iraq
Three weeks was all Iraq needed between its defeat of Islamic State in the war-torn nation's second-largest city and the successful sale of an unsupported $1 billion bond. Investors couldn't get enough, placing bids almost seven times the issue size.
Pricing date: Aug. 2
Yield: 6.75 vs. earlier guidance of about 7 percent
S&P rating: B-
Tajikistan
You know the buying frenzy has reached a new peak when a country needs to start its bond prospectus with a map so that investors can work out where it is. But that didn't stop investors putting up more than $3 billion in bids for the $500 million sale to finance a hydro-power plant less than 150 miles from the border with Afghanistan.
Pricing date: Sept. 7
Yield: 7.125 percent vs. expected price target of 8 percent
S&P credit rating: B-
Ukraine
After taking a four-year break from international markets to deal with a revolution, a military uprising and a sovereign debt restructuring, Ukraine is back with a planned sale of 10-15 year dollar bonds. The country is trying to lengthen its debt maturities to replace about $3.5 billion of bonds that mature over the next three years. Russia, which annexed part of Ukraine's territory in 2014, is mentioned no fewer than 55 times in the risk section of the bond prospectus. The roadshow finishes today.
— With assistance by Katie Linsell, Simon Ballard, and Chris Vellacott
Before it's here, it's on the Bloomberg Terminal.
LEARN MORE