markets
One Reason to Discount U.S. Inflation Bounce: Hurricane Harvey
By and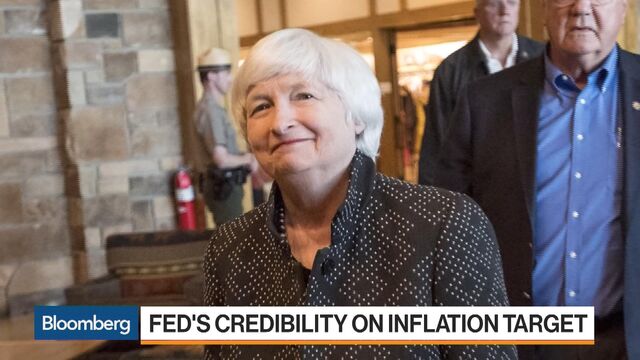 U.S. core inflation stabilized in August after five straight months of below-forecast readings, but the increase was dominated by owners' equivalent rent, which is the largest component of the consumer price index. This measure reflects what homeowners think they could charge to rent their residence. It rose 0.38 percent from July on a non-seasonally adjusted basis, but a regional breakdown shows the strength was largely concentrated in the South. There, the increase was 0.48 percent, which was 2.8 standard deviations above the five-year average.

While Hurricane Harvey probably hit too late in the month to actually drive up housing prices, it did disrupt the U.S. Bureau of Labor Statistics' data-collection efforts in Houston, BLS economist Steve Reed said. The fact that the government gathered fewer responses may have resulted in a less-reliable sample. The Houston metropolitan statistical area makes up about 2 percent of the national CPI data.

Before it's here, it's on the Bloomberg Terminal.
LEARN MORE