Research shows views unlikely to shift after extreme weather

No hearings on cause of storms scheduled by GOP-led Congress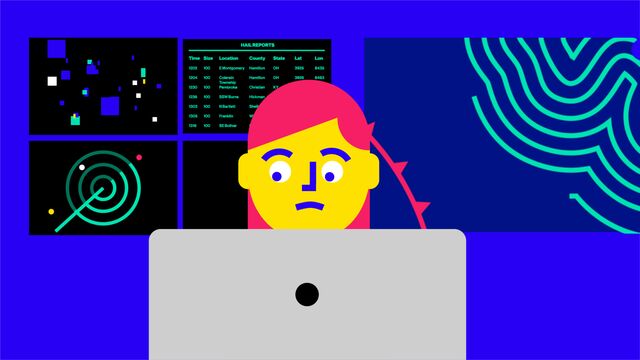 Back-to-back hurricanes fueled by warm Atlantic waters may have altered the coasts of Texas and Florida, but there's no indication they are shifting the politics of climate change.
"We cannot ignore that carbon emissions are causing our ocean temperatures to get warmer, which is fueling more powerful hurricanes," said Senator Kirsten Gillibrand, a Democrat from New York, at a lightly attended hearing on carbon-capture technology.
Yet that is exactly what many are doing on an issue that increasingly breaks down along partisan lines. Republicans in charge of the House and Senate haven't scheduled hearings to examine the phenomenon. President Donald Trump has ignored shouted questions on the topic and administration officials have brushed the whole issue aside as a distraction.
Scott Pruitt, the head of the Environmental Protection Agency, told CNN it is "very, very insensitive" to storm victims to "have any kind of focus on the cause and effect of the storm versus helping people."

Research shows monster storms may only harden people's position, underscoring already entrenched beliefs about the role humans play in warming the planet.
"The climate movement can't depend on the weather to make its political case," said Robert Brulle, a sociologist at Drexel University who studies environmental activism.  "We have a window of opportunity to draw attention to the issue -- and then three weeks from now we'll be talking about something else."
How Science Links Climate Change to Irma's Wallop: QuickTake Q&A
Environmental disasters, including an oil spill off the California coast, toxic pollution emanating from New York's Love Canal and Ohio's Cuyahoga River bursting into flames, helped catalyze the modern-day ecological movement, shifting public views. But unlike climate change, the causes were clearer; there was no need for scientists to interpret data or model scenarios.
It's much harder to attack the science of an oil spill, Brulle said. "You can't have a tactic of denying the science when you can see it right there with your very eyes."
Some environmental activists say Hurricanes Harvey and Irma should be a wake-up call, vividly illustrating the potential consequences of extreme weather events made worse by climate change. Scientists haven't linked either hurricane directly to climate change -- and they may never be able to -- though they stress global warming is leading to more intense, more frequent storms.
Decades into the debate over climate change, people's views on the subject are tied up with their political ideology. And it takes more than 185-mile-per-hour winds to change their beliefs.
Earlier: Hurricane Irma's Chemical Fallout Could Be Worse than Harvey's
People in areas that have experienced extreme weather are only marginally more likely to support climate adaption policies such as elevation requirements and restrictions on coastal development, according to research published in the September issue of "Global Environmental Change." Instead, political party identification is a much bigger factor in how people viewed the issue, according to the study that examined public opinion data coupled with geographic information about extreme weather events.
And any changes in thinking after extreme weather are likely to be temporary. 
"There was no discernible difference after a month between people who experienced more extreme weather and those who did not," Llewelyn Hughes, a professor at Australian National University, and David Konisky, a professor at Indiana University, said in a Washington Post essay describing their research. "Even though events like Hurricane Irma are tragic, it may very well be that people tend to forget about them quite quickly and get on with the rest of their lives."
Researchers also have found that living through a disaster changes the way people think -- effectively making them more skeptical of leaders and less open-minded. A 2011 study of Honduran villages hit by Hurricane Mitch in 1998 found that severe damage reduces people's willingness to work together. 
Read more: Hurricanes Highlight Failure to Enforce Flood-Insurance Rules
There are also parallels to the gun control debate, which didn't dramatically shift after shootings of schoolchildren in Connecticut and a congressman in Virginia. 
In both cases, "there is a very powerful special interest influence group" that has effectively squelched debate, Senator Sheldon Whitehouse, a Democrat from Rhode Island, said in an interview.
President Barack Obama, a Democrat, made fighting climate change a signature policy of his administration. Trump and Republicans in Congress have sought to roll back those efforts.
Some environmental advocates may be wary of being seen as exploiting a natural disaster for long-term policy changes when homeowners are still ripping sodden carpet from their floors and utilities are still working to restore electricity. Whitehouse says there is plenty of time to talk about the issue as lawmakers debate hurricane-spending relief packages and storm-ravaged cities rebuild.
"We should be talking about this issue on a regular basis; I don't think there is a key moment in which we have to say it or we lose the opportunity," Whitehouse said. "Now is a good time to talk about it; later is a good time to talk about it; there will be plenty of opportunities to talk about it."
Congressional Debates
Climate change concerns could spill into congressional debates over how to rebuild cities battered by the storms.
"It's impossible to not discuss the incredible amount of money which the federal government is going to spend to clean up after supercharged hurricanes and to not then discuss what can we put in place now for ten cents on the dollar that will avoid the most catastrophic results," Senator Ed Markey, a Democrat from Massachusetts, said in an interview.
Extreme weather events could provide an opening to GOP lawmakers -- particularly those in affected states -- to justify or explain a shift in how they approach the issue, said Joseph Majkut, director of climate science at the Niskanen Center, a libertarian think tank.
Instead of 180-degree pivots on the link between carbon dioxide and climate change, that may come in the form of supporting a resilient infrastructure or backing changes in the national flood insurance program to better incorporate what is known about rising sea levels and storm risks.
"I don't expect any one storm is going to change the debate on climate, which is now sort of sophisticated and entrenched," Majkut said. "I do think it can make a difference at the margins, so one thing to watch for will be individual members, individual districts and how much of a role it might play in 2018."
— With assistance by Christopher Flavelle
Before it's here, it's on the Bloomberg Terminal.
LEARN MORE