Hermes Adds to Concern Strong Euro May Erode Luxury Sales
By
Operating margin widens to 34.3% on one-time hedging gains

Shares decline as much as 3.5 percent in Paris trading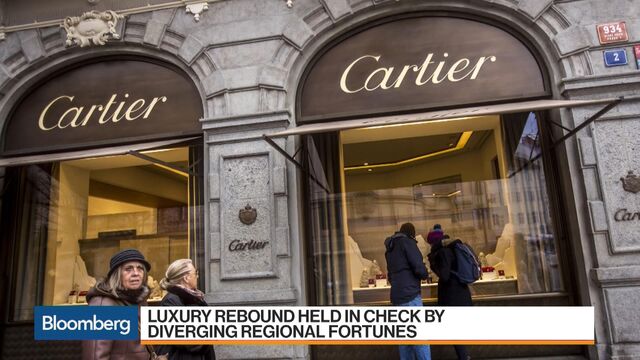 Hermes International warned that profitability probably has reached a peak and that the strong euro is set to erode 2018 sales of the company's Birkin handbags and other luxury goods, spurring concern that the industry's rebound may become rockier.
The operating margin will probably narrow after reaching a record 34.3 percent in the first half, executives said Thursday, almost double that of bigger rival LVMH. The stock fell as much as 3.5 percent in Paris.
The forecast adds to evidence that European luxury-goods producers will be under pressure in the months to come from the euro. Swiss watchmaker Richemont said this week that the currency's strength is deterring tourists, while Prada SpA and cognac producer Pernod Ricard SA have warned the euro is hurting customer spending. The headwind comes just as the luxury industry recovers from the effects of terrorist attacks in Europe and an official crackdown in China on corruption.
Hermes expects a negative foreign exchange effect in 2018 that will be slightly bigger than the positive effect in 2017, executives said on a call with analysts.
The French luxury-goods maker, which has been revamping its website, will go live with it in the U.S. in October after testing it in Canada this summer, Hermes executives told analysts in a call. If that goes well, it will be introduced in Europe early next year and in Asia after that.
Hermes shares fell 2.8 percent to 420.20 euros as of 11:55 a.m. in Paris, paring its gain for the past year to 19 percent.
Before it's here, it's on the Bloomberg Terminal.
LEARN MORE