Grassley Says Manafort's Lawyers 'Aren't Returning Our Calls'
By
Judiciary head Grassley not 'satisfied' with Manafort lawyers

Manafort attended June 2016 meeting seeking dirt on Clinton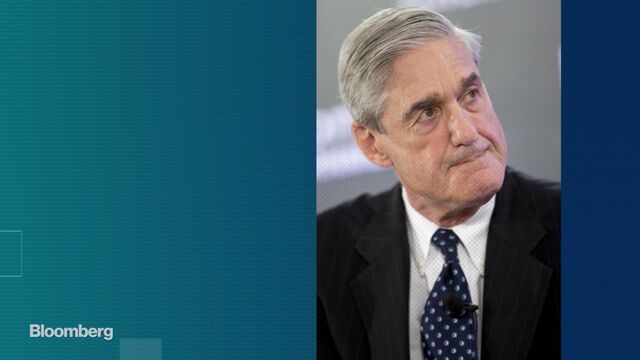 Follow @bpolitics for all the latest news, and sign up for our daily Balance of Power newsletter.
Former Donald Trump campaign manager Paul Manafort may be subpoenaed because his lawyers aren't returning the Senate Judiciary Committee's phone calls, panel Chairman Chuck Grassley said Thursday.
The committee had previously announced that Manafort -- a central figure in multiple investigations of Russian meddling in the 2016 U.S. presidential election and possible ties to Trump's campaign -- had agreed to start producing documents and negotiate for a transcribed interview.
"I'm not very satisfied that their lawyers -- his lawyers -- aren't returning our calls," Grassley, an Iowa Republican, told reporters in Washington. "If there's a next step," he said, he would need an agreement with the Judiciary Committee's top Democrat, Dianne Feinstein of California, to issue a subpoena.
Feinstein would support a subpoena for Manafort if he doesn't promptly agree to an interview, said Tom Mentzer, a spokesman.
One focus of the panel's probe is on Manafort's finances, in particular the circumstances surrounding multimillion-dollar loans, according to a person familiar with the matter.
While serving as Trump's campaign manager, Manafort participated in a June 9, 2016, meeting involving Trump's son, Donald Jr., other campaign representatives and a Russian lawyer promising damaging information on Hillary Clinton. Manafort's financial dealings and previous work for a Russian-backed party in Ukraine have come under scrutiny.
Manafort already has given one staff interview to the Senate Intelligence Committee behind closed doors. Manafort had also been expected to be interviewed again by that committee because the earlier interview was narrowly focused on the June 2016 meeting with Russians, according to a person familiar with that probe.
Investigators working with special counsel Robert Mueller, who is leading a federal probe, staged an early-morning raid on Manafort's home in July. It was seen as an effort to get him to give up any damaging information he might have on Trump or others.
Senator Richard Blumenthal, a Connecticut Democrat on the Judiciary Committee, said Manafort has been more resistant to cooperating than other witnesses from the start of the panel's probe.
"There are very strong indications that he faces serious criminal consequences as a result of his actions during the campaign, and his lawyers may be reconsidering how cooperative he wants to be. But our hope is he will continue to voluntarily participate," Blumenthal said.
Before it's here, it's on the Bloomberg Terminal.
LEARN MORE