Coincidence or Not? North Korea, China and the Bitcoin Bears
By
North Korea could use bitcoin to avoid trade restrictions

Dimon, Gundlach and others have begun publicly bashing cryptos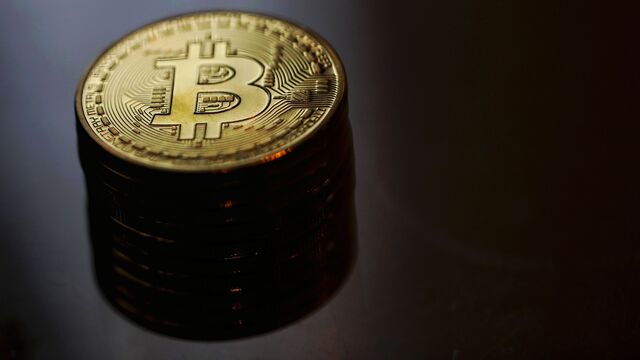 As big names on Wall Street urge caution on bitcoin, North Korea usage is surging and China is ramping up domestic restrictions on cryptocurrencies. Are these clues from the universe or something else?
That's a question being raised, at least by Peter Tchir, head macro strategist at Brean Capital LLC, after warnings about bitcoin from the likes of Jamie Dimon to Jeff Gundlach at a time when North Korea appears to be stepping up efforts to secure bitcoin and other cryptocurrencies, which could be used to avoid trade restrictions.
"What I cannot tell is whether the Chinese crackdown and alleged North Korean involvement in bitcoin was an excuse to unleash their inner bitcoin bears," Tchir said in a note to clients. "It also would not surprise me if they are getting a sense out of D.C. that the alleged North Korean involvement is a good excuse for governments, globally, to take a whack at the increasingly popular market for cryptocurrencies in all its forms."
So far this year attacks have been confirmed on at least three South Korean bitcoin exchanges, including one in May that was successful, according to an earlier story from Bloomberg News.

China recently signaled a loosening of capital controls, suggesting that the bold steps Beijing's taken to crack down on currencies may have other motivations -- perhaps even the ones suggested by Tchir -- rather than a desire to preserve financial stability ahead of the Chinese Communist Party Congress beginning on Oct. 18.
Or as Deepak Chopra stated in his bestselling book "The Spontaneous Fulfillment of Desire," coincidences are not accidents, but signals from the universe which can guide us toward our true destiny.
— With assistance by Yuji Nakamura
Before it's here, it's on the Bloomberg Terminal.
LEARN MORE