Hurricane Irma's Blackouts Are Second Only to Superstorm Sandy
By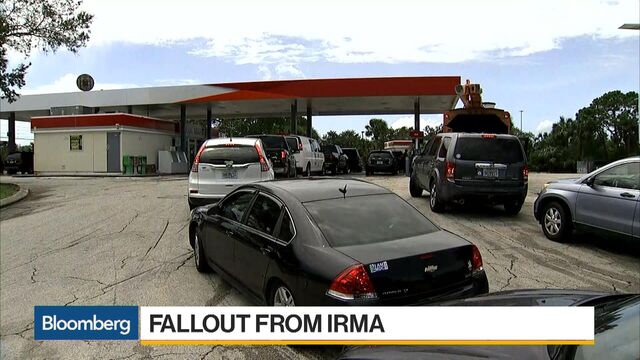 As many as 7 million customers across the U.S. Southeast had lost power on Monday at the height of the blackouts brought on by Hurricane Irma. Only Sandy took out more service than that, plunging more than 8.5 million along the entire eastern seaboard into darkness.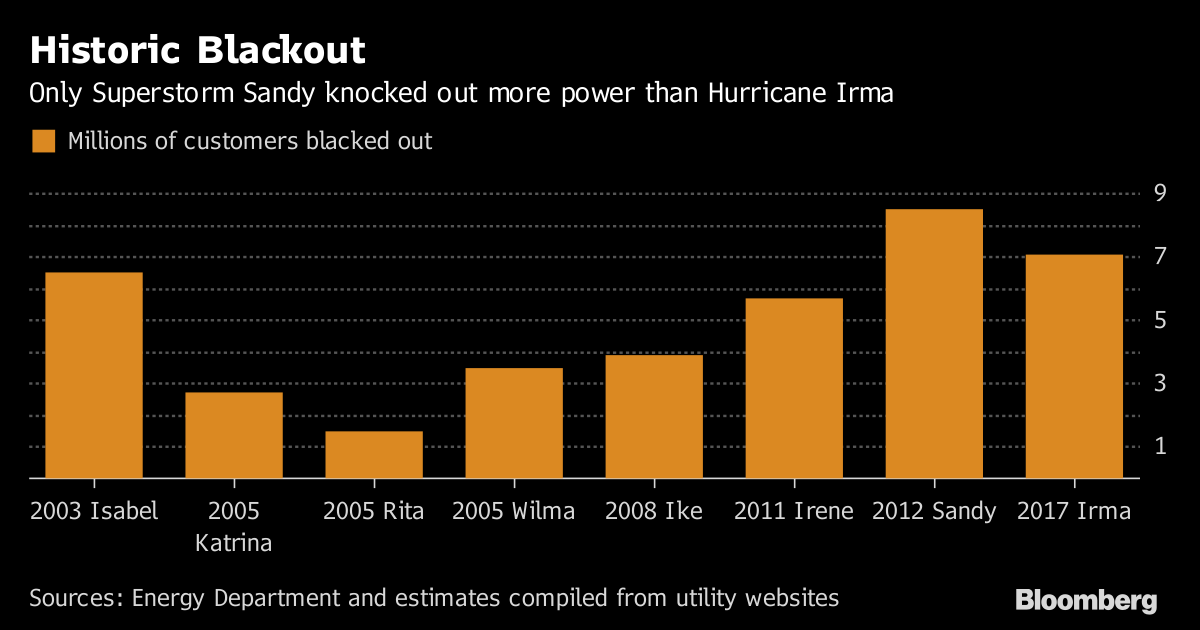 NextEra Energy Inc.'s Florida Power & Light utility has said restoring power after Irma is the biggest restoration effort the company has ever faced.
Before it's here, it's on the Bloomberg Terminal.
LEARN MORE