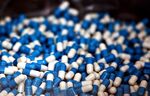 In the world of drug development, speed is not necessarily a virtue. 
In 2015, Sage Therapeutics Inc. used a successful early-stage study of its lead medicine, brexanolone, in treating epilepsy to justify rapidly moving to a final, Phase 3 study. But the Cambridge, Massachusetts, biotech firm's first study evaluated a tiny population of 22 patients in a complicated disease and did not compare the drug to a placebo. Moving to a final-stage trial so aggressively flies in the face of pharma practice, which is to run a larger, placebo-controlled Phase 2 trial first. 
Sage's move did help boost its share price, as investors found its confidence and self-generated M&A speculation attractive.
But its lack of caution came home to roost Tuesday morning, when Sage announced brexanolone had failed miserably in its Phase 3 trial, barely outperforming a placebo. Sage shares tumbled 13.5 percent on the news.
Criticizing drugmakers for moving too fast feels pedantic in the face of patient need. But Sage's rush job hasn't benefited anybody. 

Drug development is risky and failure-prone enough; taking chances with it amplifies the risks. The smaller a study is, the more likely any observed drug effect is just luck or statistical noise. That's doubly true for trials like the one Sage ran, where the drug isn't tested against a placebo. When there's no basis for comparison, it's difficult to tell if a drug is really working.
By passing on a mid-stage study, Sage generated hype by suggesting its early results were so good that skipping a grade was warranted. But it also vastly increased the likelihood of failure. 
Short-seller Kerrisdale Capital produced a report in March 2016 warning this result was likely. But investors were encouraged by Wall Street analysts, who almost uniformly endorse the stock -- 11 analysts of the 12 tracked by Bloomberg have the equivalent of a "buy" rating on Sage.
Despite the fact that Sage's shares were up more than 70 percent year-to-date before this news came out, Wall Street consensus has been that it was underpriced. 

One big question is whether this failure reads through to other Sage trials. It may not. The company's most closely watched upcoming result will be from a final-stage trial of brexanolone in treating post-partum depression, a very different disease. In that case, Sage ran a successful placebo-controlled Phase 2 trial, so the risks aren't as acute. That's likely one of the reasons Sage's stock hasn't been completely wiped out.
But that Phase 2 depression trial was also tiny; and depression studies have notoriously fickle placebo responses. And any time a medicine fails as spectacularly as brexanolone just did in epilepsy, it raises concerns about the drug's effectiveness in treating other illnesses.
Sage will still have other projects to fall back on even if the Phase 3 depression trial is another bust. But such a failure would increase scrutiny of the company's decision-making and raise questions about the sustainability of its spending.

Moving fast and breaking things has a certain appeal in many industries. But when it comes to getting medicines on the market, it isn't the right strategy. 
Before it's here, it's on the Bloomberg Terminal.
LEARN MORE