Wireless Carriers Report Service Down in Some Irma-Hit Areas
By
Half the networks in the U.S. Virgin Islands are still down

Florida seeing slight service improvements in some counties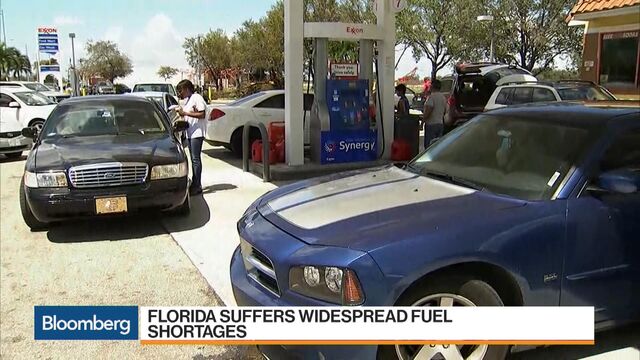 Cable and wireless service providers are still grappling with the fallout after Hurricane Irma struck Florida over the weekend. Carriers are getting a better idea of the damage the storm caused and the work ahead that will be needed to restore service.
Five Florida counties were particularly hard hit, with half or more of their wireless towers out of service, according to an FCC report issued Tuesday. Miami-Dade County had about 42 percent of towers out. Landline service was knocked out to 7.2 million customers, fewer than the 7.6 million Monday.
AT&T Inc., which provides service in South Georgia, Florida, Puerto Rico and the U.S. Virgin Islands, says networks have been disrupted by power outages and storm damage. Chief Executive Officer Randall Stephenson said Tuesday that 25 percent of the company's cell sites are down in the affected areas, due to commercial power outages.
Verizon has 10% of its cell sites are out of service in Florida and 3% down in Georgia, said spokeswoman Karen Schulz. Both Verizon and AT&T are using backup generator power to keep antennas working in areas where commercial power is down.
About 30% of Sprint's cell sites in the region affected by Irma are out of service Tuesday due primarily to power outages, said spokeswoman Lisa Belot. Sprint customers in Florida, South Carolina, Georgia, North Carolina, Puerto Rico and the Virgin Islands are experiencing service problems in the aftermath of Irma.
T-Mobile has about 20% of its cell sites down in Florida, said Stacey DiNuzzo, a spokeswoman. There are still areas where workers haven't been able to get because of flooding and blocked roads, she said. "It's going to be a long recovery unfortunately."
Before it's here, it's on the Bloomberg Terminal.
LEARN MORE