Lyft Drivers Back on Florida Streets, Uber Offline in Areas
By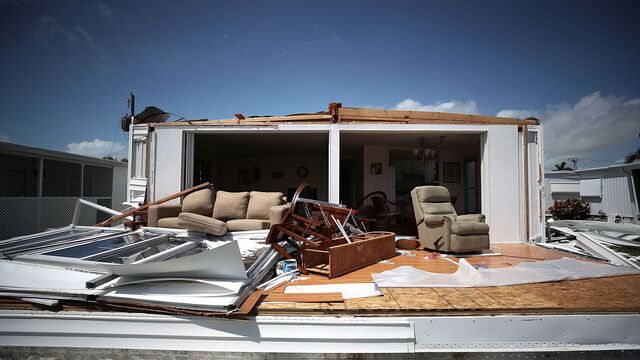 Like many South Florida residents, Noel Grullon was stuck in his home for days waiting for Hurricane Irma to pass. On Monday, he emerged to try to make some money picking up passengers for Lyft Inc.
Grullon, 42, took to the streets despite warnings from local authorities that many roads were unsafe to drive due to fallen trees and power lines. One estimate put damages at $49 billion, and 7 million residents were without power after one of the worst storms in the state's history.
"I have to pay my bills," Grullon said behind the wheel of his Chevrolet Tahoe, winding though the streets of Miami's Little Havana. "I can't stay in my home forever."
Uber Technologies Inc. and Lyft were offering free rides to shelters in Hurricane Irma's path over the weekend, following a similar tack to one they took in Houston after Hurricane Harvey. Both companies suspended service in parts of Florida on Sunday due to dangerous conditions. By Monday, Lyft rides were available with 20-minute wait times, while Uber was back up in most areas except Miami-Dade county and a few other locations.
"As safety is our top priority, in cooperation with local authorities, we are pausing service during curfews and always encourage drivers to follow the safety recommendations of local authorities," Lyft said in an emailed statement. "We will continue to monitor road conditions and stay in close communication with area drivers and city leaders."
— With assistance by Eric Newcomer
Before it's here, it's on the Bloomberg Terminal.
LEARN MORE