Irma Lashes Southwest Florida as Hurricane Threatens Gulf Coast
By
Regains Category 4 status; landfall in Keys seen imminent

About 6.5 million under evacuation orders; Trump cabinet talks
Irma edged closer to the Florida Keys with destructive winds and heavy rain as the hurricane churned north, threatening Tampa and other cities along the Gulf of Mexico coast in what could end up being the most expensive storm in U.S. history.
With maximum sustained winds of 130 miles (209 kilometers) an hour, Irma was expected to strike the lower Florida Keys before moving near or over the southwestern coast of the Florida Peninsula later in the day and into the evening, the U.S. National Hurricane Center said in advisories. Irma's center was about to make landfall in the lower Keys, the NHC said in an 8 a.m. update, after it again strengthened to a Category 4 storm having swiped at Cuba.
President Donald Trump discussed round-the-clock preparations now under way with his Cabinet, calling Irma "a storm of enormous destructive power."
Rob Miller, a meteorologist at AccuWeather Inc. in State College, Pennsylvania, said a track "near or just to the west is almost, if not, a worst-case scenario for Tampa Bay," adding that "it shoves all the water into Tampa Bay and then shoves it right into downtown."
The storm has left at least 22 people dead and thousands homeless across the Caribbean, and threatens to rack up as much as $200 billion in damages. Irma's northern turn raised the threat to Florida's west coast while potentially sparing Miami a direct hit. Irma was about 20 miles east-southeast of Key West, according to the 8 a.m. update, and moving north-northwest at 8 miles per hour.

"A trajectory west of previous forecasts will still mean hurricane-force winds for the entire southern portion of Florida from coast to coast," said Shunondo Basu, meteorologist and natgas analyst at Bloomberg New Energy Finance.
"Everyone in the Florida Keys, it's time to hunker down. The worst winds are yet to come," the National Weather Service said Sunday in a tweet.
Storm damage may worsen if Irma drifts along Florida's west coast without coming ashore and weakening, said David Streit, a meteorologist at Commodity Weather Group LLC in Bethesda, Maryland. On its current path, Irma may wipe out as much as 20 percent of the citrus crop in the world's second-largest orange juice producer.
Some 6.5 million residents have been ordered to evacuate, Florida Governor Rick Scott said at a press briefing late Saturday. Almost 400 shelters are open in counties in the path of the storm. The Tampa-St. Petersburg-Clearwater area is home to about 3 million people.
"We've worked to get everybody to evacuate. I hope everybody has," Scott said on the NBC "Today" Show on Sunday. "You've got to hunker down now."
"We're as prepared as you can be for such an event, that I can say," Trump said during the cabinet meeting at the Camp David presidential retreat in Maryland, according to video footage posted on Twitter. "We're in constant communications with all the governors, with the state and local officials."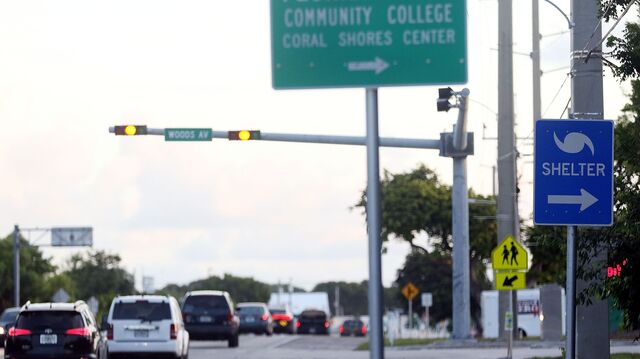 Irma is one of two tropical systems churning in the region. Jose, the third major hurricane of the 2017 season, is passing well to the northeast of Puerto Rico with maximum sustained winds of 130 miles per hour and is expected to linger over the western Atlantic for several days. Katia broke apart after making landfall in Mexico. The country was struck by a powerful earthquake on Friday, shaking buildings in the capital and triggering a tsunami warning.
Damage from Irma could top $120 billion in Florida, with other economic losses pushing the price tag as high as $200 billion, said Chuck Watson, a Savannah, Georgia-based disaster modeler with Enki Research. A strike near Tampa could cause as much as $250 billion in damage.
"That is an outside possibility and requires the storm to hit the right place, at the right time, at the right angle," Watson said. "But it's a 1 in 20 chance right now."

Total losses from Hurricane Katrina reached $160 billion in 2017 dollars after it slammed into New Orleans in 2005.
Preliminary estimates show losses across the Caribbean nearing $10 billion, CoreLogic, a risk modeler in Irvine, California, said. About 8.5 million properties in Florida may be damaged by Irma's winds. Another 3.5 million are vulnerable to storm surge, which could reach 15 feet, inundating areas from Captiva to Cape Sable. In Cuba, Irma ripped roofs off houses and flooded hundreds of miles of coastline as it raked the northern coast before heading toward Florida, the Associated Press reported.
"In southwest Florida, the storm surge comes after the strongest winds," Scott said. "Do not think the storm is over when the wind slows down. Local officials will let you know when it is safe. The storm surge will rush in and it could kill you."
The governor also warned of the potential for hurricane-force winds extending north into the Florida panhandle, and said tornadoes are possible in south and central Florida on Sunday. The storm may move inland over the panhandle and southwestern Georgia on Monday afternoon, the NHC said.
Prior to that, "While weakening is forecast, Irma is expected to remain a powerful hurricane as it moves through the Florida Keys and and near the west coast of Florida," the NHC said. A wind gust of 88 mph had already been recorded at Alligator Reef Light in the Keys, the NHC said.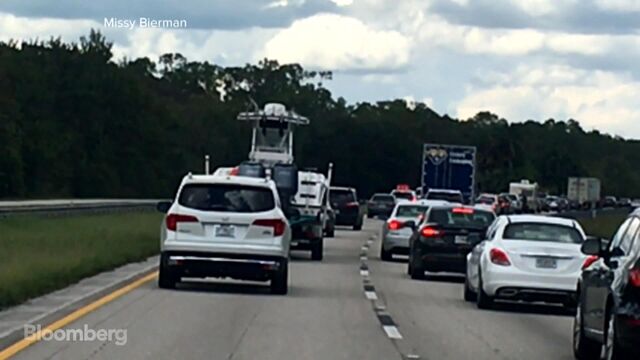 More than 4.4 million customers of the state's two largest utilities may lose power, according to company forecasts Saturday. Crews from as far as Massachusetts and California are in state to aid restoration efforts. Florida Power & Light Co. said it now has 16,000 repair staff in the state, triple the normal amount. The company said 430,000 customers were without power early Sunday morning, according to the company's website. Irma may also curb natural gas demand in one of the largest U.S. markets.
Irma comes just two weeks after Harvey smashed ashore in Texas, knocking offline almost a quarter of U.S. oil refining capacity and causing widespread power outages and flooding.
Why We Expect More Havoc From Hurricanes Like Harvey: QuickTake
In other storm news:
Norwegian Cruise Line Holdings Ltd. said it's sending a ship to the U.S. Virgin Islands to evacuate about 2,000 stranded travelers. Royal Caribbean Cruises Ltd. is mobilizing ships and supplies to help people in the region.
NextEra shut down one reactor at Turkey Point but said it'll leave a second online given path of hurricane has shifted.
The U.S. Department of Health and Human Services said it sent seven National Disaster Medical System teams, including community doctors and nurses, and two teams from the Public Health Service to Florida.
As Irma shifts, a finance nearshoring hub waits in its path; while on Florida's west coast, sudden realization of danger takes hold.
Before it's here, it's on the Bloomberg Terminal.
LEARN MORE