Your Evening Briefing
Here are today's top stories.
By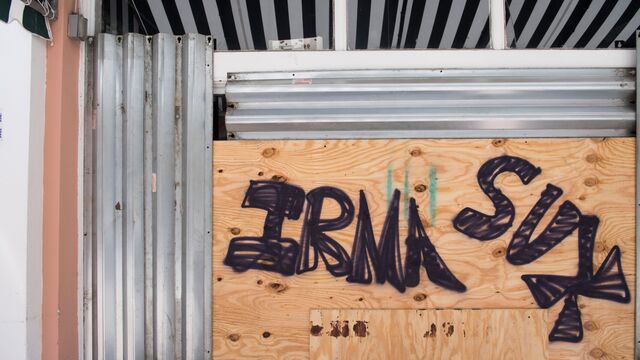 Want to receive this post in your inbox every afternoon? Sign up here.
As political tensions escalate — in the White House, and between the U.S. and North Korea — so do geological and meteorological ones. Another deadly hurricane heads toward the United States after destroying northern Caribbean islands (they're already preparing for the next one), and Mexico was hit by the strongest quake in a century. —Megan Hess
Hurricane Irma nears Miami after wrecking the Caribbean. The storm remained on a collision course with southern Florida after devastating a chain of Caribbean islands, where it left at least 11 dead and thousands homeless. Mandatory evacuations were issued for the Florida Keys and other areas, and around 650,000 people were told to leave Miami-Dade, the largest evacuation ever attempted in the county. Irma also threatens to become the most expensive storm in U.S. history, and its chemical fallout could be even worse than Harvey's; Florida plants sit filled with potentially explosive material.
Equifax faces a multibillion-dollar lawsuit over a hack that compromised the private information of about 143 million people. Data revealed included Social Security numbers, addresses, driver's license data, birth dates, and some credit card information. Panicked masses turned to a website and a customer service line that Equifax set up, but they struggled to get any answers about whether their most sensitive information had leaked.
Three Equifax managers sold stock before the hack was revealed. The senior executives sold shares worth almost $1.8 million in the days after the company discovered the security breach on July 29. The trio had not yet been informed of the incident, the company said late Thursday.
The strongest earthquake in a century hit Mexico, leaving at least 30 dead. Mexico's National Seismological Service said the temblor, which struck Thursday night, reached 8.2 magnitude. It makes it stronger than the 8.0-magnitude earthquake in 1985 that flattened hundreds of buildings in the capital and left more than 9,000 dead. President Enrique Pena Nieto warned of aftershocks as strong as magnitude 7 and the Pacific Tsunami Warning Center sent an alert for the whole Pacific coast of Mexico.
North Korea says the U.S. will pay dearly for Nikki Haley's "hysteric fit." "The U.S. administration will have to pay a dear price for her tongue-lashing," the state-run Korean Central News Agency warned, after the United Nations ambassador said the isolated nation was "begging for war." The response again ratcheted up tensions as world leaders consider a fresh round of sanctions.
Uber is under investigation by federal authorities in New York for its alleged use of a spyware program designed to undermine its competition, according to people familiar with the matter. The program, nicknamed "Hell" at Uber, allegedly allowed the company to spy on drivers from Lyft.
Inside Juicero's demise, from prized startup to fire sale. The shuttering of the much-ridiculed Silicon Valley startup, which once sold a $699 Wi-Fi-connected juice press, was not unexpected. Its collapse was the consequence of unsustainable costs, slow sales, unflattering media reports, and a bungled product launch. Founder Doug Evans only learned that the board had voted to wind down operations after it was finalized, while he was in the desert at Burning Man.
Before it's here, it's on the Bloomberg Terminal.
LEARN MORE