Hedge Fund Momentum Trade Hits Bumps as Energy, Retailers Rally
By
Reversion tends to be pronounced this time of year: Strategas

Most-hated stocks up in 10 of 12 days, burning short sellers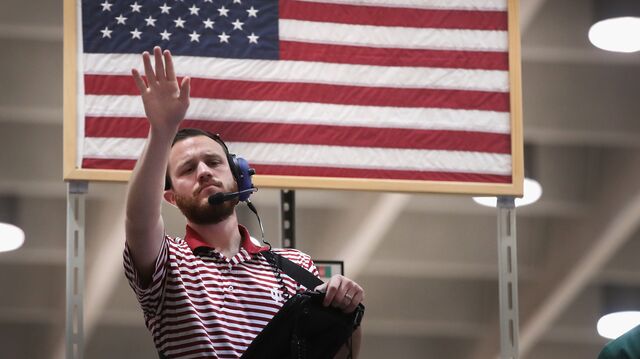 Momentum traders beware: the stocks you least want to see rallying are suddenly doing just that.
Energy shares, whose 17 percent decline from January through August was the worst return in the S&P 500, just climbed six straight days for the longest streak in a year. Retailers, at risk of their biggest annual loss since the financial crisis, have advanced on all but three days since bottoming about three weeks ago.

One result is that a Dow Jones Index that shorts the lowest momentum stocks and buys the highest fell four days in a row through Thursday. Hardly the end of the world, but perhaps a trend worth noticing.
"We can't endorse groups like retail or energy structurally, we do want to respect recent price action," Chris Verrone, head of technical analysis at Strategas Research in New York, wrote in a note Thursday. "There are some turns playing out."
Surging laggards are threatening to upend a hugely successful trade that has drawn investors to market leaders such as technology. While momentum chasing delivered gains double the S&P 500's this year, lately it's stumbled as losing stocks suddenly jumped. Right now in September, 2017's worst performers are beating the best by 2 percentage points.
Not that the tide has turned for their businesses. Retailers are still up against Amazon.com Inc. and oil still won't climb above $50 a barrel. Rather, the reversal is part bounce from extreme depths, part calendar quirk in which October and November have historically been the month when losers rally.
The biggest losers have outperformed the biggest winners by at least 1.2 percentage points each month, according to data compiled by Strategas Research Partners LLC that goes back to 1990.
Market Breadth
Theoretically, the rotation broadens stock participation, helping ease investor concern that a rush into popular names such as Facebook Inc., Apple Inc. and Amazon leaves the market too dependent on a few stocks. While the S&P 500 is within 1 percent of its all-time high reached on Aug. 7, fewer than one-tenth of its members have made 52-week highs in each trading session over the past month.
The bad news, however, is that investors may not be positioned for that shift yet. Take energy, for instance. Mutual fund managers reduced their holdings for five consecutive months through July, with their exposure reaching the lowest in a year, according to data compiled by Bank of America Corp. 
At the same time, they held a record overweight in technology.
A reversal in market leadership, if it lasts, may cast a shadow on what's been the best year for money managers since the bull market began. Thanks to the boost from tech stocks, more than half of the large-cap mutual funds have beat their benchmark indexes during the first eight months of 2017, the highest hit rate since 2009, Bank of America's data showed.

The stress from losers winning may also show up on hedge funds' short books. For most of the year, bears have raised wagers against energy and retailer stocks, a trade that has paid off with their shares tumbling.
Now these bets may be backfiring. A Goldman Sachs Group Inc. basket of most-shorted stocks was up in 10 of the past 12 days, advancing 6.5 percent over the stretch.
"This idea of hanging there with momentum is because it's telling you something is going well, but when momentum gets to an extreme and it begins to turn, that's what really makes sense to think about getting out," said Michael Vogelzang, president and chief investment officer at Boston Advisors LLC, which manages $4.7 billion.
Before it's here, it's on the Bloomberg Terminal.
LEARN MORE