markets
El-Erian Says It's a 'Tricky Time' for the Fed
By
Fischer is renowned for sound judgment, El-Erian says

Central bank contending with low inflation, high asset prices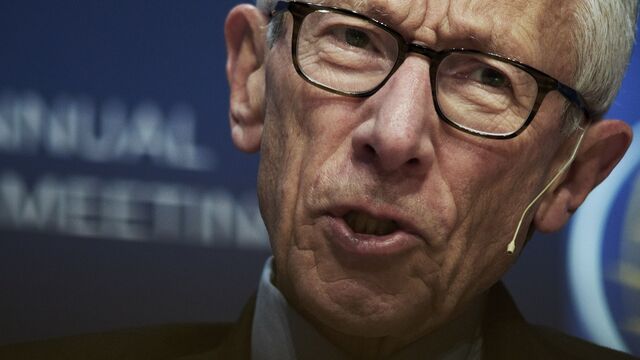 Mohamed El-Erian, Allianz SE's chief economic adviser, said the Federal Reserve faces a difficult path with lower-than-expected inflation and vacant seats.
"This is a very tricky time for the Fed," El-Erian said Friday in an interview on Bloomberg Television. "And it's running right now with less people on the bench, on the team, than you'd like."
The White House is weighing whether to appoint Janet Yellen to another term as Fed chair and is also considering more than a half-dozen other candidates for the role, people familiar with the matter said this week. President Donald Trump has a chance to fill four of the seven Fed governor seats after the surprise announcement this week by Vice Chairman Stanley Fischer that he'll resign next month.
Fischer influenced generations of economists, from former Fed Chairman Ben Bernanke to European Central Bank chief Mario Draghi. A former professor at the Massachusetts Institute of Technology, he also served as governor of the Bank of Israel from 2005 to 2013.
His departure creates "a huge void, not just for the Fed, but for central banking and for economic policy more generally," El-Erian said. "He is renowned for his sound judgment and he has incredible interpersonal skills. It's very hard to find this combination in any one person. So when that person decides to resign for personal reasons, the Fed -- and the economic community in general -- loses something."
Fischer and El-Erian both had roles at the International Monetary Fund in the 1990s.
The Allianz economist, who is also a Bloomberg View columnist, said Trump has several strong options as he replenishes the ranks of the Fed board. No matter how qualified the newcomers, they are likely to struggle with dilemmas that have vexed Yellen and others, El-Erian said.
Read more: White House Is Said to Be Considering at Least Six for Fed Chair
"We don't understand very well why inflation is low. And therefore, should inflation be an over-determining factor in monetary policy?" El-Erian said. "On the other hand, how concerned is the Fed about elevated asset prices?"
El-Erian said the central bankers will miss having Fischer in the room as they ponder those quandaries. "I think they still have the capability, and they certainly have the need to sort out that tug of war," he said.
Before it's here, it's on the Bloomberg Terminal.
LEARN MORE