P&G Bonus Program Pays Out Even When Results Miss Targets
By
Company executives got an average 98% of their target bonuses

Peltz seeking to win board seat at next month's annual meeting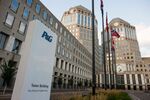 Procter & Gamble Co.'s bonus plan has a curious feature: It guarantees executives minimum payouts even if the company misses performance targets.
Bonuses for P&G's top managers are based on a formula that considers initiatives to transform the company, its financial performance and results from its 18 business units, regulatory filings show. Over the past five years, executives have received on average 98 percent of their target bonuses, according to a white paper published Wednesday by Trian Fund Management, led by activist investor Nelson Peltz.
"Management has received generous bonuses despite poor results," Trian said, noting that P&G's stock return has trailed a majority of peers over the past decade.
That's in part thanks to the formula, which at most can shave about 75 percent from an executive's target bonus, even if the company misses targets by wide margins. Many other large publicly traded companies eliminate bonuses if so-called threshold performance levels aren't met because guaranteed payouts can anger shareholders.
P&G's bonus structure helped executives in fiscal 2015 and 2016, when the Cincinnati-based company missed growth targets for organic sales and core earnings-per-share in both years. Still, senior managers were assigned a 70 percent performance factor on those metrics, the lowest allowed under the formula. Chairman and Chief Executive Officer David Taylor collected a $2.48 million bonus for fiscal 2016.
Read more: P&G told it must modernize as Peltz escalates board fight
The executives probably reaped several million dollars that would have been forgone if the bonus plan didn't provide a baseline for payouts and P&G, unlike most large public companies, doesn't disclose minimum performance goals. The board's compensation committee still has the power to veto bonus payouts. P&G executives also can opt to collect part of their bonuses in stock options, which only yield a return if the shares climb. Taylor took 80 percent of his fiscal 2017 bonus in options.
The bonus program, which includes about 10,000 P&G employees, was designed to tie a large part of compensation to results but not to go to zero, Damon Jones, a P&G spokesman, said Thursday. Bonuses comprise about 20 percent of reported compensation for company executives, and long-term equity awards make up about 65 percent, rounded out by salary and perks. While top executives received almost all of their target bonuses over the past five years, payouts of their long-term stock awards have been cut by almost 70 percent over the same period, Jones said.
"Our approach is to pay for performance, both short and long term, in a way that aligns P&G leaders with the interests of P&G shareholders," he said. "And that's what we've done."
Trian's white paper also noted that P&G's long-term incentive plan doesn't contain the same payout guarantee as the bonus program. Taylor and his predecessors A.G. Lafley and Bob McDonald lost out on shares worth at least $8.42 million in recent years as the consumer-products giant's revenue and EPS growth fell short of targets, according to data compiled by Bloomberg.
Trian owns about $3.5 billion of P&G stock, making it the sixth-largest shareholder. Peltz, 75, is gunning for a seat on the board at the Oct. 10 annual meeting.
— With assistance by Jenn Zhao
Before it's here, it's on the Bloomberg Terminal.
LEARN MORE