Mobius Backs Plan for Third Hong Kong Exchange That Funds Oppose
By and
Proposals could prevent city from losing future IPOs, he says

HKEX wants third exchange that would allow such structures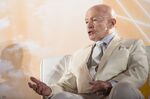 Mark Mobius has given his blessing to a new venue that would permit dual-class shares. 
Hong Kong Exchanges & Clearing Ltd.'s plan that would allow dual-class companies to list at a bourse away from the city's main exchange "is probably the answer," said Mobius, executive chairman at Templeton Emerging Markets Group.
"People can make a choice, if they don't like it they don't have to invest," Mobius said in an interview. "A separate board is interesting because then the index providers don't have to include those companies in the index, as a lot of investors will refuse to invest in an index that has these shares in it."
Indexers S&P Dow Jones Indices and London Stock Exchange Group Plc's FTSE Russell said in July they would bar certain dual-class shares from being added to some of their gauges.
Mobius's backing for the HKEX proposal, published in June, puts him at odds with investment industry groups that say it would weaken corporate governance and encourage exchanges around the world to lower their standards. HKEX is trying to compete against international rivals for listings at a time when companies increasingly offer stock to the public that carries lower voting rights than founders or top management -- or, in the case of Snap Inc., none at all.
Read more: Why investors feel second-best -- a QuickTake on dual-class shares
The plan comes three years after HKEX's efforts to lure Alibaba Group Holding Ltd. were stymied by the fact that Hong Kong doesn't permit the Chinese company's share structure. Alibaba listed in New York, in what was the world's largest initial public offering.
"They lost out on Alibaba and I don't think they want to lose out on Alipay, and that is why they are considering this third exchange," Mobius said.
Alipay's parent Ant Financial, Alibaba's finance affiliate, plans to IPO, though it shelved plans to go public this year after losing ground to rivals, Bloomberg reported in May.
While he offered measured support for Hong Kong's proposal, Mobius said he personally was against the structure, which gives founders and company leaders control over their businesses even if they own minority stakes.
"As a principle I don't like dual share classes," he said. "At the same time, I realize we need to live with it because certain conditions apply, and if I can trust the management to treat shareholders fairly, I can accept it."
Before it's here, it's on the Bloomberg Terminal.
LEARN MORE