Dell: I'm Glad I Went and Met With the President'
By and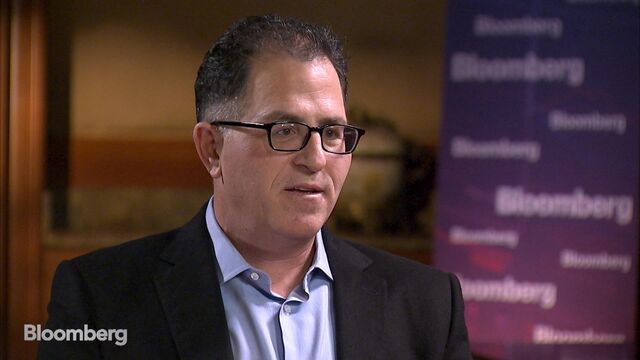 President Donald Trump has stirred controversy with business leaders across the country, but Michael Dell says he's glad he interacted with the White House -- and that it's important to have a seat the table.

Dell, the chief executive and founder of Dell Technologies Inc. who had sat on one of Trump's business and policy advisory councils before they were disbanded last month, said he used the opportunity with the White House to argue against an effort to tax companies' domestic sales and imports. The so-called "border adjusted tax" is now unlikely after legislative efforts sputtered.

"For all the folks that said, 'Oh, you shouldn't have gone and met with the president,' -- well, I'm glad I went and met with the president -- because I told him I thought it was a really bad idea," Dell said in an interview on Bloomberg Television. "We're going  to continue to go and speak up no matter who is in charge because I think that's our responsibility."

While Dell said it's more likely the proposal struggled because it was flawed, he added that it's important to have an opportunity to influence leaders, noting he's met with past presidents as well. 
Trump came under fire last month after his comments following a violent demonstration in Charlottesville, Virginia, equated the actions of white supremacists and protestors. Some CEOs began to step down from his councils, and eventually Trump disbanded the groups.

Dell said, as a Jewish American, he was horrified to see what happened Charlottesville, where white supremacists marched with swastikas and a young woman was run down by an alleged Nazi sympathizer. In the following days, Dell said he was in communication with other business leaders about how to respond – and then events changed.

"As we were having that conversation, the president decided to just dissolve the councils," he said.
Before it's here, it's on the Bloomberg Terminal.
LEARN MORE