Bannon Says Catholic Church Needs Unlimited Illegal Immigration
By
Former Trump strategist Steve Bannon comments in CBS interview

Bannon says Trump struggled with 'Dreamers' decision: CBS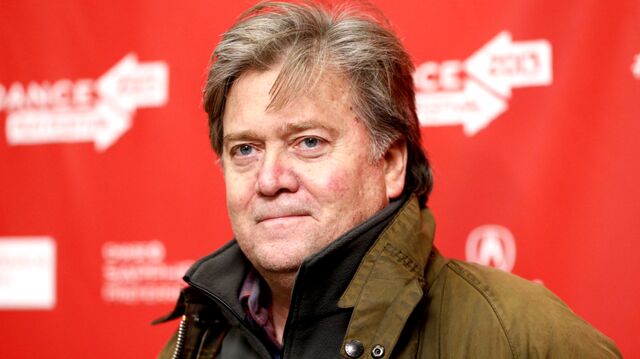 Former White House strategist Steve Bannon said conservatives are unhappy with the way President Donald Trump ended an Obama-era initiative shielding immigrants brought to the U.S. as children from deportation, but saved his harshest criticisms for the Catholic Church.
"The Catholic Church has been terrible about this," Bannon told CBS News in an interview Thursday. "They need illegal aliens to fill the churches. It's obvious on the face of it."
"They have an economic interest in unlimited immigration, unlimited illegal immigration," Bannon said.
Trump announced Tuesday he is ending Deferred Action for Childhood Arrivals, otherwise known as DACA or the "Dreamers" program. That's the system President Barack Obama created in 2012 to shield young, undocumented immigrants to the U.S. from being deported. Trump has delayed enforcement for six months to give Congress time to pass a replacement program, if it so desires.
"I don't agree with that DACA decision," said Bannon, who said he would be Trump's "wingman" now that he's left the White House. "I understand how he struggled with it."
"Trust me the guys on far right, the guys on the conservative side are not happy with this."
Before it's here, it's on the Bloomberg Terminal.
LEARN MORE