Your Evening Briefing
Here are today's top stories
Bloomberg News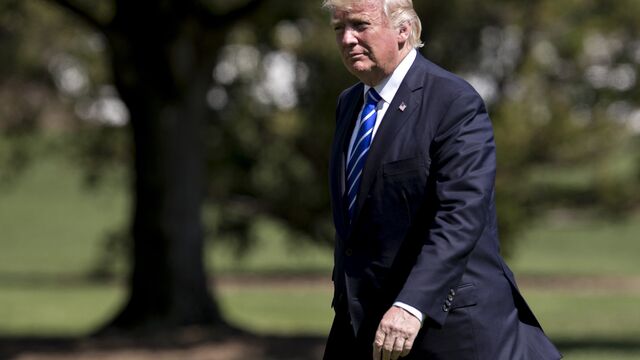 Want to receive this post in your inbox every afternoon? Sign up here.
As the House passed a $7.4 billion disaster relief bill for damage caused by Harvey, a more powerful storm was headed toward the United States. Hurricane Irma is pummeling islands in the Caribbean with top winds of 185 miles an hour and could hit Florida by the weekend. But changing weather patterns are making it hard to predict the path of the Category 5 monster storm.—Katie Robertson
Trump sides with Democrats on an interim debt-limit fix and Harvey aid. The president agreed to a plan that adds a three-month extension of the U.S. debt limit to a hurricane-relief bill over the arguments of fellow Republicans, who pressed for a longer debt extension. The plan keeps the government running through Dec. 15. 
Federal Reserve Vice Chairman Stanley Fischer will step down in mid-October. His resignation gives Trump scope to start reshaping the leadership of the U.S. central bank sooner than expected, and clouds the longer-term outlook for monetary policy. Fischer's term would have expired in June 2018, but he cited "personal reasons" for his early departure.
Trump and Xi talked North Korea after Putin pushed back on oil sanctions. Trump said he had a "very, very frank and very strong call" with Chinese President Xi Jinping as the U.S. seeks support for more stringent UN sanctions at a Security Council meeting next week. The discussion came after Russian President Vladimir Putin expressed concern that halting oil supplies to North Korea would hurt its people.
Stroke is making a comeback as an American killer. For at least the past 50 years, the rate at which Americans died from stroke has declined. But that remarkable progress has stalled of late, according to a new federal report, and may even be reversing. Almost 800,000 Americans suffer a stroke each year, and about one-sixth of victims die.
Martin Shkreli's one-of-a-kind Wu-Tang album is for sale. The one and only copy of Once Upon a Time in Shaolin, purchased by the former pharmaceutical executive in 2015, is listed for sale on EBay at a deep discount to the $2 million he paid for it. Shkreli was convicted of securities fraud and conspiracy in August.  
The best and worst countries to live and work in, according to expats. The reputations of the U.S. and U.K. as attractive places to reside are in free fall among some of the world's most mobile and cosmopolitan people, with their positions tumbling in the annual Expat Insider Survey. Bahrain was singled out as expats' favorite place, while Greece, Turkey and Saudi Arabia were among the bottom 10.
L'Oréal's problem with men. While big companies around the world are striving to improve the gender balance of their workforces, most are focusing on hiring more women. For cosmetics giant L'Oréal, balance means attracting more men. Last year, 77 percent of new hires were female.

Before it's here, it's on the Bloomberg Terminal.
LEARN MORE