Japan Should Rethink Its Ban on U.S. Nukes, Abe Rival Says
By and
Ishiba, seen as potential future PM, calls for debate on nukes

Japan has banned nuclear weapons from its shores for decades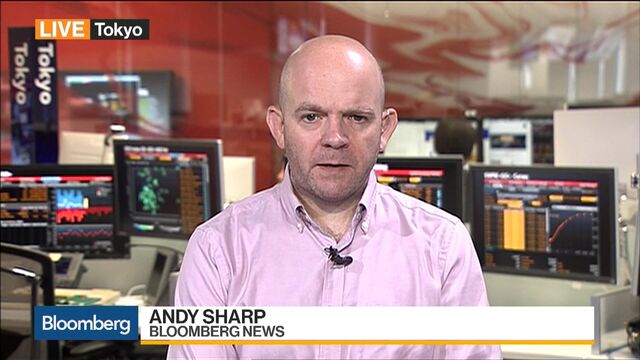 Japan should discuss whether to allow the U.S. to place atomic weapons on its territory following North Korea's sixth and most powerful nuclear test, former Defense Minister Shigeru Ishiba said Wednesday.
"It's no good to avoid even having a debate," Ishiba told reporters in Tokyo. "The North has this nuclear capability, so the situation is completely different from when it didn't."
Kyodo News earlier cite
d him as saying in a televised interview that holding a debate would bolster the deterrent effect of Japan's alliance with the U.S. Japan has been discussing with its main ally and other governments how to ratchet up pressure on Kim Jong Un after North Korea tested what it claimed was a hydrogen bomb.
The only country to have suffered nuclear attacks, Japan has maintained a ban on atomic weapons for half a century in line with its pacifist constitution. Under its three non-nuclear principles, the government has repeatedly said it will not produce or possess such weapons, or allow them to be introduced.
When asked about Ishiba's remarks, Chief Cabinet Secretary Yoshihide Suga said the government would maintain the nuclear weapons ban and had no plans to discuss it.
According to Kyodo, Ishiba said that the ban was inconsistent with Japan's reliance on the U.S. "nuclear umbrella" for its defense.
Ishiba is seen as a possible successor to Prime Minister Shinzo Abe, and led opinion polls as the most appropriate choice for prime minister during a dip in Abe's popularity earlier this year. Currently without a portfolio, Ishiba was negative on the idea of Japan obtaining its own nuclear weapons. If Japan were to do so, it might open the way for other countries, he was cited as saying.
With satellite-launch technology and a nuclear power industry, Japan is probably capable of developing an arsenal in a relatively short space of time.
The U.S. attacks on Hiroshima and Nagasaki at the end of World War II killed more than 200,000 people. The prime minister and other dignitaries attend ceremonies every August to mark the anniversary.
Before it's here, it's on the Bloomberg Terminal.
LEARN MORE