Photographer: Duncan Chard/Bloomberg
Art
Louvre Abu Dhabi Is Ready to Open After Crisis Caused Years of Delays
By and
Jean Nouvel-designed franchise of Paris Louvre opens Nov. 11

Museum is part of sheikhdom's plan to diversify its economy
It's been a long time coming, but Abu Dhabi's Louvre will finally open its doors to art buffs and culture fiends on Nov. 11.
The Jean Nouvel-designed museum has been beset by delays as the drop in oil prices pushed its opening back by five years. Yet Mohammed Al Mubarak, chairman of the Abu Dhabi Tourism & Culture Authority, still talks about the project with enthusiasm.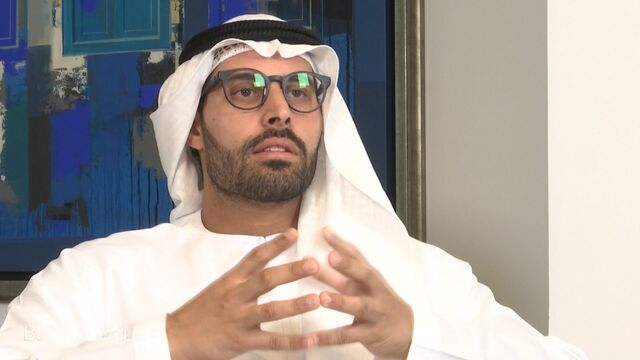 The Louvre "will speak to everybody -- it's not going to speak to a specific culture or to specific people,'' Al Mubarak said in an interview with Bloomberg TV. The museum "will tell a story of our existence'' and "will showcase cultural pride wherever you're from.''
The structure's web-pattered dome, designed to look as if it's hovering above the water on Abu Dhabi's Saadiyat Island, will display art and antiquities spanning centuries and continents, Al Mubarak said. The dome, made from seven layers of steel, will filter rays of sunlight to the galleries inside, with the patterns cast changing by the hour, he said.
When it was conceived, Louvre Abu Dhabi -- a franchise of the Paris original -- was a symbol of the oil-rich state's drive to diversify its economy by creating new industries, chief among them tourism.
To differentiate itself from neighboring Dubai, the sheikhdom decided to target affluent tourists looking for culture and art. Yet while the Louvre will open soon, plans for two other museums -- including a Guggenheim museum -- along with homes, shops and hotels on the same island as the Louvre have been delayed as officials rethink the emirate's spending. Al Mubarak said there will be announcements on some of these projects "very soon."
Louvre Abu Dhabi will charge an entrance fee that's "acceptable to all'' but that's still enough to help cover the museum's operating costs, Al Mubarak said.
Abu Dhabi is aiming to boost the number of tourists it receives each year to more than 8.5 million by 2020, he said. Even with the oil-spurred slowdown, the state has expanded the list of destinations of its Etihad Airways and built hotels, theme parks and malls.
— With assistance by Hussein Slim
Before it's here, it's on the Bloomberg Terminal.
LEARN MORE