Your Evening Briefing
Here are today's top stories
Bloomberg News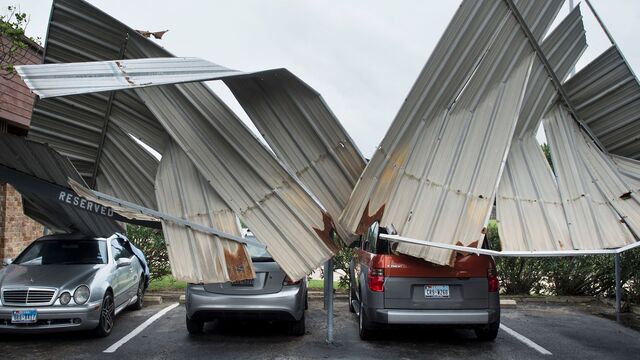 Want to receive this post in your inbox every afternoon? Sign up here.
On the day after the U.S. holiday recognizing workers, a report that the wage gap has widened for black workers. The gap remains, too, for women at the top of their profession, like attorney Kerrie Campbell. And as recovery begins following Harvey, a new storm approaches the U.S. –Emily Banks
Insurance workers now focus on Harvey's destruction. Catastrophe claims adjusters are often reconstruction's harbingers, and they witness communities reeling and people at their frailest. In the course of two hours near where Harvey made landfall, one such worker reduced a condo's sodden disarray to a tidy rendering in red ballpoint ink, a cache of digital photographs, a to-do list and a reassurance that this, too, shall pass.
President Trump will end an Obama-era program preventing the deportation of immigrants illegally brought to the U.S. as children, putting in legal limbo about 1 million people who consider themselves Americans. Trump will delay the end of the program, Deferred Action for Childhood Arrivals or DACA, for six months in the hope that Congress can pass legislation to codify the protections.
The wage gap for black workers is growing. They earn less than their white counterparts in a worsening trend that holds even after accounting for differences in age, education, job type and geography, new Federal Reserve research shows. In 1979, the average black man in America earned 80 percent as much per hour as the average white man. By 2016, that shortfall had worsened to 70 percent.
A potentially catastrophic storm system churns toward Florida, bringing the prospect of a back-to-back major hurricane strike on the country. Irma, a Category 5 storm, has topped the scales used to measure the strength of storms. With top winds of 180 miles per hour, it's on track to strike or graze Caribbean islands from Antigua to Puerto Rico through Wednesday, and Cuba by Friday.
A Houston restaurateur is buying the Houston Rockets for $2.2 billion, setting a new record. Tilman Fertitta, chairman and CEO of Landry's, will pay a price that marks a new high for the NBA, according to people familiar with the deal. It breaks the $2 billion Steve Ballmer paid for the Los Angeles Clippers in 2014.
Banks are looking to step up surveillance of employees in the wake of the Wells Fargo scandal. Lenders asked IBM if it were possible to use the technology for monitoring traders to also watch retail-banking salespeople, loan officers and other workers, according to a manager on the company's Watson financial services team. Several of the biggest U.S. banks, as well as some regional banks, are testing the software.
How America's top law firms get away with paying women less. For a profession dedicated to lofty concepts such as "equal protection" and "due process," the practice of law has allowed unequal treatment of women to fester for decades. One case in particular has riveted the legal world, and rightfully so. It's a window into what can still go wrong for women, even at the top.
Before it's here, it's on the Bloomberg Terminal.
LEARN MORE