Putin Says Trump's 'Not My Bride,' But Still Hopes for Detente
By
Russian president says U.S., Russia can compromise on issues

Putin backs deployment of UN peacekeepers in Ukraine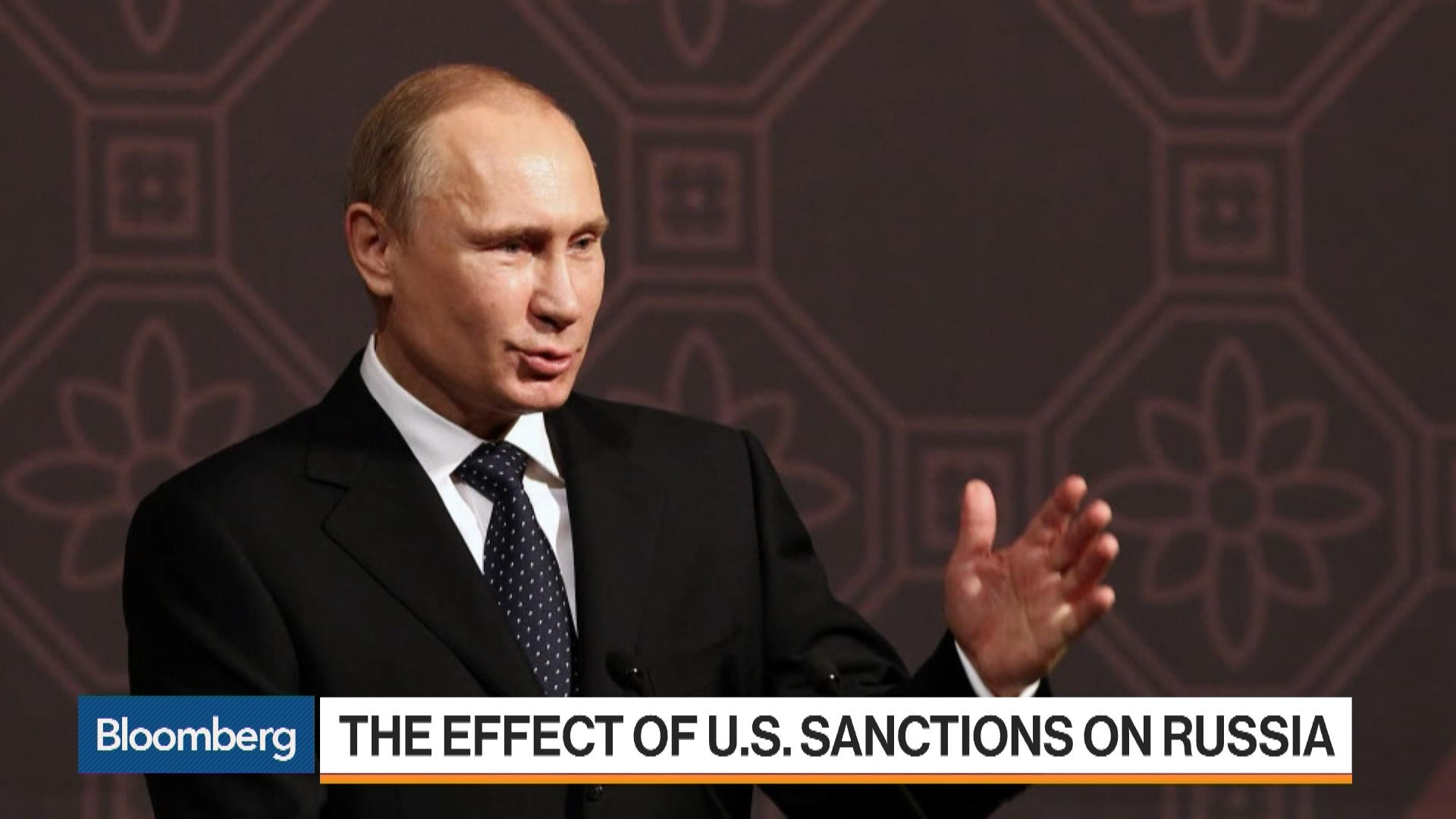 Russian President Vladimir Putin said he's still hopeful of improving relations with the U.S. under President Donald Trump, and won't hit back for now against Washington's order to close Russia's consulate in San Francisco.
It's "very naive" to ask whether he's disappointed in the U.S. leader because "he's not my bride, and I'm also not his bride or groom," Putin told a news conference at the BRICS summit in Xiamen, China, on Tuesday. "Trump is guided by the national interests of his country, and I by mine. I very much hope that we will be able, as the current U.S. president has said, to reach some compromise in resolving bilateral and international problems."

Putin said he won't respond "for the time being" to the closing of the consulate, though he noted that 155 of 455 Russian diplomats working in the U.S. were actually assigned to duties at the United Nations. While the Kremlin had ordered the U.S. to cut its embassy staff numbers to 455 to achieve parity, it "reserves the right" to demand further reductions, he said.
The tit-for-tat retaliations over diplomats underscored how relations between Washington and Moscow have only spiraled downward since Trump came to office in January promising improved ties with Russia. From the war in Syria to tighter sanctions on North Korea, the U.S. and Russia continue to be at odds on key international issues. The U.S. move against the consulate came after Russia directed Washington to cut staff at its diplomatic missions in Russia by 755, or nearly two-thirds, by Sept. 1, following congressional approval of tougher sanctions against Moscow.
UN Resolution
Putin said suggestions from U.S. officials that the Trump administration may be ready to supply defensive weapons to Ukraine in its war with the Russian-backed rebels won't help resolve the conflict. Russia will submit a draft resolution to the UN proposing the deployment of UN peacekeepers along the line dividing Ukrainian forces from the separatists, he said.
Any U.S. decision to supply arms to Ukraine may prompt the rebels "to send their weapons into other zones of the conflict that are sensitive for those who are creating problems for them," Putin said, without elaborating.
Ukraine rejected Putin's call for UN peacekeepers to be deployed along the front line of the nation's three-year conflict with the insurgents, saying it would further cement tensions. Ukrainian lawmaker Iryna Gerashchenko said the proposal twisted earlier calls from President Petro Poroshenko for a peacekeeping force to police the entire conflict zone, including his country's border with Russia.
— With assistance by Aliaksandr Kudrytski
Before it's here, it's on the Bloomberg Terminal.
LEARN MORE