Business
Why Lego Is Snapping Off 1,400 Jobs
Kapow! Batman's weakness blamed for sales slowdown.
By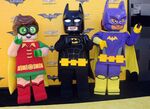 Over the past dozen years, Lego A/S has snapped together sales growth with construction sets ranging from Elsa's sparkling ice castle to the "Star Wars" Imperial Assault Hovertank — as if game consoles and smartphones had never invaded the playroom.
That dreamworld now seems a long time ago, in a galaxy far, far away, as fragile as a clumsily assembled Millennium Falcon star ship. The Danish company announced on Tuesday that it's cutting 1,400 jobs, the biggest culling in more than a decade and a reminder that even the world's most profitable toymaker isn't invincible.
The job cuts, prompted by a 5 percent drop in first-half sales, raise questions about Lego's strategy of selling ever more toys based on licensing Hollywood superheros rather than developing its own products. The company said its Lego City, Lego Friends, Lego Duplo and Lego Technic blocks were the best performers in the period, while "Star Wars" sets have slipped. U.S. retailer Toys R Us previously said merchandise based on "The Lego Batman Movie" has disappointed.
"It's in the action-figure segment that Lego is facing its problems," said Lutz Muller, CEO of Vermont-based Klosters Trading Corp, a consultancy for the toy industry. In that niche, Lego "finds itself competing with some very experienced and strong U.S. players."
Muller estimates that Lego toys based on action figures like "Batman" represent about 40 percent of its U.S. sales, up from 10 percent seven years ago. In that niche, Lego must face off against the likes of Mattel — with figures based on pro wrestling stars like The Rock — and Hasbro, whose expertise goes back to the heyday of G.I. Joe. 
U.S. retailers often give those players more prominent display for their action figures, consigning Lego to the back aisles. While construction toys based on Lego building blocks are still doing well, they've shrunk as a portion of Lego's sales, Muller said. Smartphones, with increasingly ubiquitous free games reaching ever more children, are another distraction.
Toys R Us Inc. CEO David Brandon said in June that the Danish toymaker's sales were suffering from sluggish demand. "The Lego Batman Movie," an animated film featuring the superhero and the company's bricks, hasn't generated the sales of spinoff merchandise that Toys R Us or Lego expected, he said.

The sales decline and job cuts deepen the Danish company's biggest crisis since 2004, when the maker of colorful plastic bricks reported record losses. The toymaker bounced back under Jorgen Vig Knudstorp, who championed the licensing strategy before stepping aside to assume the role of chairman.
"We're losing momentum and we're losing productivity," Knudstorp said on a conference call Tuesday. "We have built an increasingly complex organization. This could ultimately lead to stagnation or decline."
Since Knudstorp gave up the reins, turnover in the executive suite has accelerated. Lego, which is controlled by the family of Danish billionaire Kjeld Kirk Kristiansen, promoted Chief Operations Officer Bali Padda to succeed Knudstorp as CEO in January, but said last month that he'll be replaced in October with Niels B. Christiansen, the former boss of Danish engineering giant Danfoss A/S.
Knudstorp said that on his watch Lego had created an organization with "too many layers and overlapping functions," that had hobbled growth. He declined to provide details of the performance of Lego Batman products, but said they had made "a positive contribution" to first-half results. Lego's "Star Wars" product line "remains one of our top categories globally," the chairman said. "But it has slightly declined for us this year."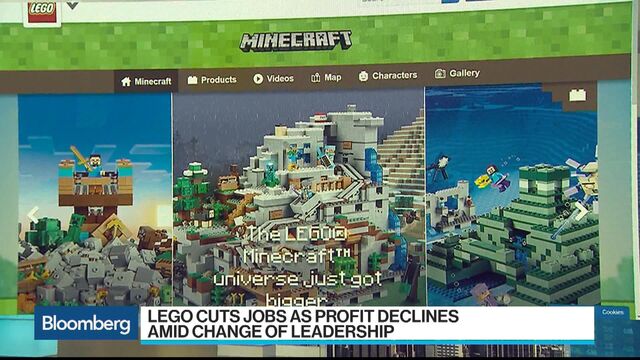 Before it's here, it's on the Bloomberg Terminal.
LEARN MORE