Labour's Opposition to May's Bill Offers Brexit-Blockers Hope
By
Party says it supports leaving the EU but not on May's terms

Amendments to bill could create huge parliamentary burden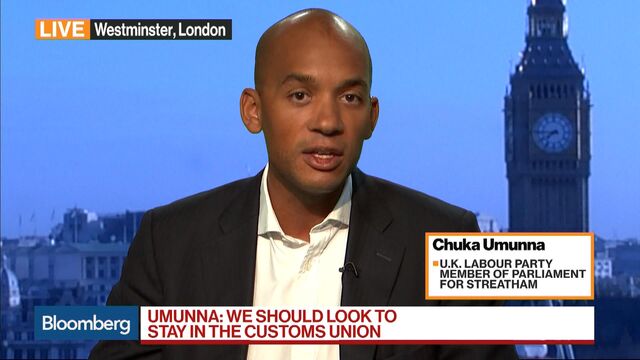 Is Britain's Labour Party trying to block Brexit? On Tuesday, it said it wanted to amend Theresa May's European Union (Withdrawal) Bill, and couldn't vote for it as it stands. 
The party said it still supports the principle of leaving the EU and that its objections to the bill are entirely on points of democratic principle. It's not hard to see other benefits for Labour: The move creates difficulties for May's government and appeals to those who do oppose Brexit.
But for those in Parliament whose intention is to stop Brexit, there are distinct advantages to snarling up the legislation. The government has just over 18 months until Britain is due to depart from the EU. In that time, if it doesn't want a legal minefield after departure, it needs to transfer 12,433 pieces of European regulation into U.K. law. Every delay now counts. If amendments to the bill mean ministers have to get parliamentary approval for each regulation, they risk being held up by constant roadblocks.
As May's spokesman James Slack told reporters, the bill "is the only way you can provide proper scrutiny and ensure our statute book is ready for exit day."
For those who do want to block Brexit, that makes it a very tempting target.
Before it's here, it's on the Bloomberg Terminal.
LEARN MORE