AutoNation Braces for Irma as Storm Poses Threat of One-Two Punch
By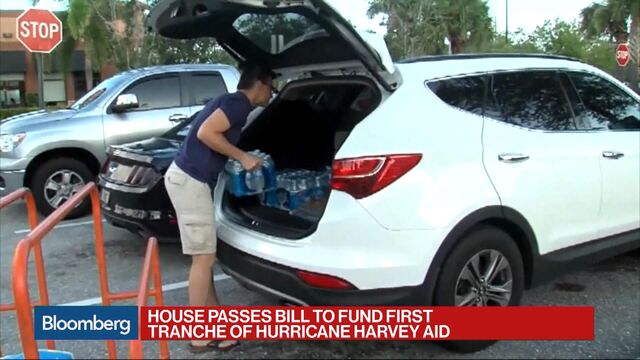 AutoNation Inc., the biggest dealer group in the U.S., held its first meeting Tuesday to begin preparations for Hurricane Irma as cleanup from Hurricane Harvey begins in Houston.
Management will meet twice a day to discuss where the storm is tracking and when and how to act, said spokesman Marc Cannon. Preparations already underway include notifying employees, ensuring contact information is up to date and planning for vehicle relocation based on where Irma makes landfall.
"We have a plan in place," Cannon said Tuesday by phone, adding that the storm's path will determine which vehicles in inventory are relocated. "We know where we're moving it to; we know how we're moving it. The question is when we start that process."
With its headquarters in Fort Lauderdale, Florida, AutoNation and its employees are familiar with the unpredictability of tropical storms and annually update emergency plans, Cannon said. With 52 stores in Florida and 47 in Texas as of the end of last year, the company had more dealerships in those two states than anywhere else in the U.S.
Before it's here, it's on the Bloomberg Terminal.
LEARN MORE