Summer and Winter Weather to Crash in Odd European September
By
Europe forecast to see both heat spikes and 'wintry' weather

Parts of Ukraine may extend the hottest summer on record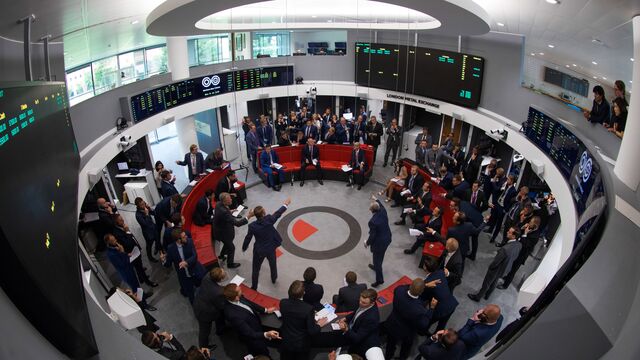 Patches of Europe have seen so much heat this summer, even gloomy Britain has gotten scorched.
 
And this month is expected to have more strange days. Western Europe will see volatile temperatures that at times could soar above normal, while at other times resemble winter. Southern and eastern Europe will likely continue a steady march of heat, with parts of Ukraine forecast to extend the hottest summer on record, according to six meteorologists surveyed by Bloomberg.
After a month of heatwaves from Spain to Romania, extra balmy days could extend a drought in southern Europe, which has already caused Rome to ration water and hydropower stocks to plummet. But France and Spain may find some relief in September as cooler days allow them to reduce energy demand and instead stockpile fuel for winter, which would soften concerns they'll face a shortfall.
Read more about France's struggles to refill gas storage tanks with LNG
"Western Europe for the month of September will generally be around normal for this time of the year, though there will be brief periods where max temperatures will be below normal," said Tyler Roys, a meteorologist at AccuWeather Inc. in State College, Pennsylvania. "What will counter these below-normal days will be brief days where temperatures will spike."

Driving the weather pattern this month is a trough of low pressure that may split in two, according to Matthew Dobson, a senior meteorologist at MeteoGroup U.K. Ltd. One half is likely to travel up past Norway, meaning Scandinavia could be warmer than normal this month, while the other will hit southeast Europe.
The continent may also see knock-on effects of this summer's busy Atlantic hurricane season, which has already devastated Texas and Louisiana, and may hit the U.S. again in September. As the storms decay and move east, they may bring wet and windy conditions to northwest Europe later in the month.
That won't be much help to Italy. It's part of a band of Europe that's forecast to be hot and dry. The warmest temperatures this month are likely to be recorded in southern Poland, Ukraine and the northern Balkan states, according to the meteorologists.
Alternative Power
Spain will get some relief, however. The volume of water reserved for use in hydropower is at its lowest in at least 12 years, boosting demand for alternative sources of fuel for power generation. Temperature on the Iberian peninsula is likely to be average, but there's a risk of cooler-than-normal weather, according to Rebecca Fuller, a Gaithersburg, Virginia-based meteorologist at MDA Information Systems Inc.
"The weather shouldn't impact gas markets too much" because September falls between peak summer and winter demand, said Elchin Mammadov, a utilities analyst for Bloomberg Intelligence in London. "The tight hydro situation in large parts of Europe will probably have a larger impact on gas demand."
Brits, who have only seen brief heatwaves and periods of sunshine this summer, still have some time to enjoy the outdoors, especially in the first half of the month. Some days are likely to be just shy of 30 degrees Celsius (86 Fahrenheit), well above seasonal norms. However, cold snaps are also possible throughout Europe.
"A low pressure area may eventually form over the continent -- this would result in 'wintry weather' over Europe with widespread colder-than-average temperatures, north-westerly winds and a lot of rain over parts of central and southern Europe," said Giacomo Masato, a meteorologist at commodities broker Marex Spectron Group Ltd. in London.
Europe's August was the sixth warmest since MDA records dating back to 1981, according to Fuller. It was 12 percent hotter than the 30-year normal, while the summer overall across the region was cooler than the 10-year normal.
Before it's here, it's on the Bloomberg Terminal.
LEARN MORE