Your Evening Briefing
Here are today's top stories
Bloomberg News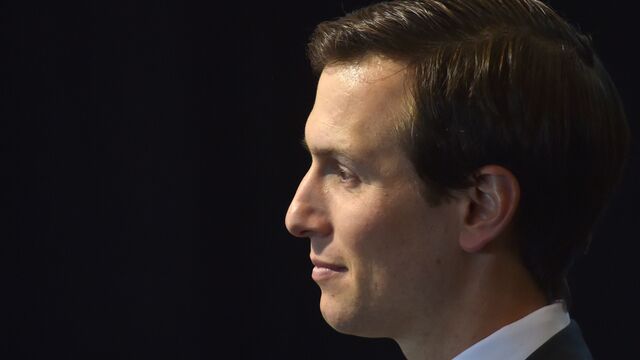 Want to receive this post in your inbox every afternoon? Sign up here.
As Texas begins to confront the devastating aftermath of Hurricane Harvey, housing could emerge as the region's biggest long-term challenge. That's the warning from Vice President Mike Pence, who traveled to the state on Thursday to meet with storm survivors and reaffirm federal government support. Houston, in particular, has had thousands of residents displaced. Experts say the city's lax urban planning played a part in the extent of the damage. Bloomberg Businessweek's Peter Coy and Christopher Flavelle write: "No city could have withstood Harvey without serious harm, but Houston made itself more vulnerable than necessary."—Katie Robertson
Kushners' China deal flop was part of a much bigger hunt for cash. The family real estate business of Jared Kushner, President Trump's son-in-law and top adviser, owes hundreds of millions of dollars on a Manhattan office building. Over the past two years, executives and family members have sought substantial funds from previously undisclosed places: South Korea's sovereign-wealth fund, France's richest man, and Israeli banks, among others. Despite the extensive search, the Kushners have failed to secure foreign investors.
Texas explosions show a chemical industry pushed to its limits. A Houston-area chemical plant was hit by explosions after floods caused by Harvey knocked out power supplies needed to refrigerate volatile peroxides. The incident underscored the risks after dozens of plants shut down in the path of the storm, knocking out more than half of U.S. production of some of the most-used chemicals and plastics.
Even more fake Wells Fargo accounts. An outside review found an additional 1.4 million potentially bogus accounts created by employees, bringing the total to about 3.5 million. The disclosure of 67 percent more fraudulent accounts threatens to catapult the bank back into the political crosshairs.
If Unilever can't make feel-good capitalism work, who can? The $170 billion empire has been trying to prove corporations can do well by doing good. Shareholder capitalism has other plans. Earlier this year, Unilever fended off an unsolicited takeover bid from Kraft Heinz, which is now free to try again after a mandated cooling-off period expired.
U.S. orders closure of three Russian diplomatic buildings. The Trump administration directed Russia to close buildings in San Francisco, Washington, DC, and New York City, but declined to expel any diplomats. The move comes after Russia directed Washington in July to cut staff by nearly two-thirds at its embassy and consulates.
This airline has some Florida real estate it wants to sell you. Budget carrier Allegiant sees diversification and riches in a massive resort on the Gulf Coast. The company is embarking on an audacious plan to build a 22-acre resort compound. The fear among the airline's investors is that the project could be both costly and distracting.
'Star Wars: The Last Jedi' toy blitz begins with drones. Force Friday, the recurring shopping spectacle for Disney's prized sci-fi franchise, kicks off on Sept. 1. The merchandising machine will be in full gear, unveiling new toys and collectibles to begin hyping its products for the holiday rush and the theatrical release of the next Star Wars film in December. Think branded bedding, waffle makers, alarm clocks—and flying spacecraft.
Before it's here, it's on the Bloomberg Terminal.
LEARN MORE