Sasol Says Rain From Harvey Shuts Lake Charles Chemical Project
By
Company monitoring potential impacts of Tropical Storm Harvey

Weather delays have contributed to escalating costs of project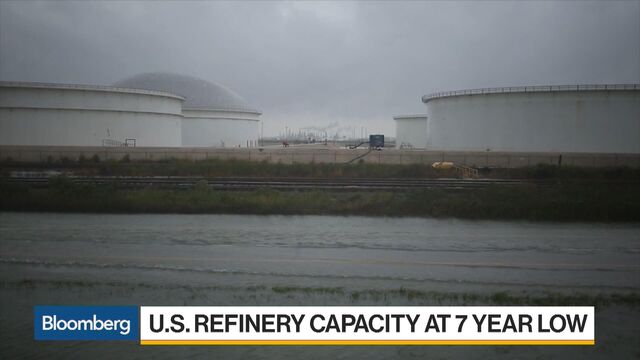 Sasol Ltd. said heavy rainfall associated with Tropical Storm Harvey shut down construction at its Lake Charles Chemicals Project in Louisiana.
The site "is experiencing construction delays normally associated with heavy rainfall and will be closed until conditions permit work to safely resume," the Johannesburg-based company said in an emailed response to questions. "Sasol has implemented its inclement weather plans at all affected locations and continues to closely monitor potential impacts of Tropical Storm Harvey."
Weather delays at a site with "poorer-than-anticipated subsurface conditions" contributed to Sasol last year revising up the projected cost of Lake Charles by 25 percent to $11 billion. The company has also lowered estimated returns from the plant that will convert ethane into plastics and other products.
Harvey, which made landfall as a hurricane near Corpus Christi, Texas, has shuttered about 23 percent of U.S. refining capacity, potentially cutting U.S. fuel-making ability to the lowest level since 2008. The storm has headed east along the Gulf Coast, bringing more torrential downpours and flooding to the region. Sasol said it shut its phenolics production facilities in Houston and Winnie, Texas, on Aug. 25 to ensure the safety of employees.
Before it's here, it's on the Bloomberg Terminal.
LEARN MORE