MiFID Sees Researchers Betting on Growth That May Not Come
By
Researchers face unprecedented competition from banks

Some expect to thrive, others expect challenging times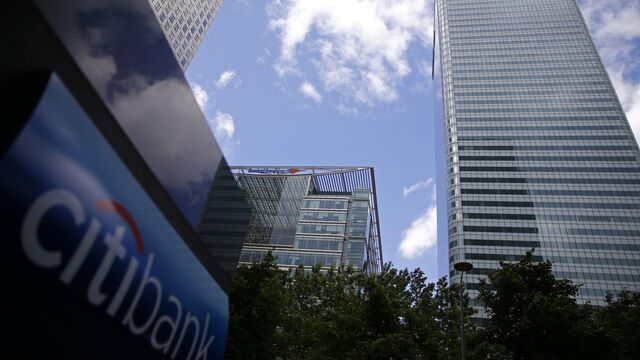 It's the persistently ringing phone on Regina Borromeo's desk that's showing her the effects of MiFID II.
The head of international high-yield debt at Brandywine Global Investment Management is receiving weekly calls from salesmen at independent research firms promoting their services. Hoping for a windfall from the rules, other researchers including French credit house Spread Research are hiring more analysts and salesmen, while Autonomous Research LLP is testing out a new pay-as-you-go pricing model.
The sales push reflects the storm that's about to hit these firms. They're about to face competition from global giants in a pond they've had all to themselves: paid research. Banks will be required by new rules to charge for research they've previously given away as a service to trading customers, forcing independent firms to do more to justify their value -- and their prices.
"The big established independent firms may stand to do even better," said Borromeo whose firm oversees about $72 billion. "But the newer ones have to prove they're offering something valuable. They're not all going to make it."
The new rules, part of the European Union's revised Markets in Financial Instruments Directive, are designed to stop investment firms receiving research as a possible inducement to trade. Asset managers, accustomed to free research for decades, are evaluating what they can afford and whether they can pass the cost onto their clients before the rules take effect in January.
Read more: How Do you Put a Price on Investment Research? -- a QuickTake on MiFID II
Some banks' research is so sophisticated it may win clients away from independent firms, according to Gordon Shannon, a money manager at TwentyFour Asset Management in London, which oversees about 10 billion pounds ($13 billion). Specialist companies don't necessarily have a pricing advantage compared to what the banks are quoting, and some asset managers may choose to hire their own analysts rather than pay for research, he said.
Bloomberg LP, the parent company of Bloomberg News, provides data and analytics as well as research management.
But the researchers have some advantages over the banks who may be swayed by relationships with corporate borrowers or trading positions they hold. By being independent they can reassure funds that they don't have to grapple with any conflicts of interests, according to TwentyFour AM's Shannon.
They've also been charging for research for years and that gives them an edge over banks that are still trying to work out what their research is worth. Deutsche Bank AG has halved the price of its fixed-income and macro research to 30,000 euros ($36,000) a year for up to 10 users after competitors also slashed their prices.
The prices quoted by banks vary, with JPMorgan Chase & Co. planning to charge as little as $10,000 a year for basic equity research and UBS Group AG proposing about $40,000 for about five users.
Niche Coverage
The independent companies may also stand to gain if investors prefer their niche coverage rather than paying for a whole suite of research from banks, according to Steve Kelly, special adviser to the European Association of Independent Research Providers. Second-tier lenders could be forced to close teams, prompting analysts to join existing independent firms or to set up their own, he said.
Some independents are looking to improve their services amid the uncertainty. Spread Research is planning to more than double its sales force and hire more credit analysts, according to the firm's senior vice president, Philippe Tastevin, who says they currently employ 15 people in Lyon. Spread Research is also closely monitoring the banks' prices and is open to undercutting them if needed, he said.
"We are positioning ourselves more aggressively," said Tastevin. "This is a historical time for us to grow the number of clients."
Firms Hiring
High-yield debt specialist Lucror Analytics is also hiring analysts and salesmen to boost its team of 17 and is prepared to revise its pricing structure when a "clearing price" has been set for research, said Chief Executive Officer Madhav Kapadia. Transparent pricing will help investors "differentiate between research desks on the basis of added value" and potentially drive them to independent firms, he said.
They may be onto something. Chris Perryman at PineBridge Investments says he's considering research firms where he previously relied on banks. The asset manager has started a trial with macro research company Oxford Economics for a broader view when it drops some bank research.
"Currently we are receiving macro views from about 30 banks," said Perryman, senior vice president of fixed-income trading at PineBridge which manages about $86 billion. "We may only choose to pay for as few as eight. The jury is still out, but for the better independent firms, MiFID could be a game changer."
Simon Adamson, a senior analyst at independent research house CreditSights, isn't taking anything for granted. Though the firm is "competitively priced," he's concerned that banks could rely on revenue from other parts of their business to lower their fees to artificial levels.
"The pricing models that eventually come out for sellside research will affect our clients' budgeting process," said Adamson whose company has about 85 analysts worldwide and some 1,000 institutional subscribers. "In principle the change should be good for independent providers because it levels the playing field, but at the same time we could face tougher competition for investors' research budgets."
Before it's here, it's on the Bloomberg Terminal.
LEARN MORE