Harvey's Toll on U.S. Gas Market May Not Emerge Until Next Week
By
Data will show how much stockpiles expanded during storm

Harvey cut gas demand from power plants and halted drilling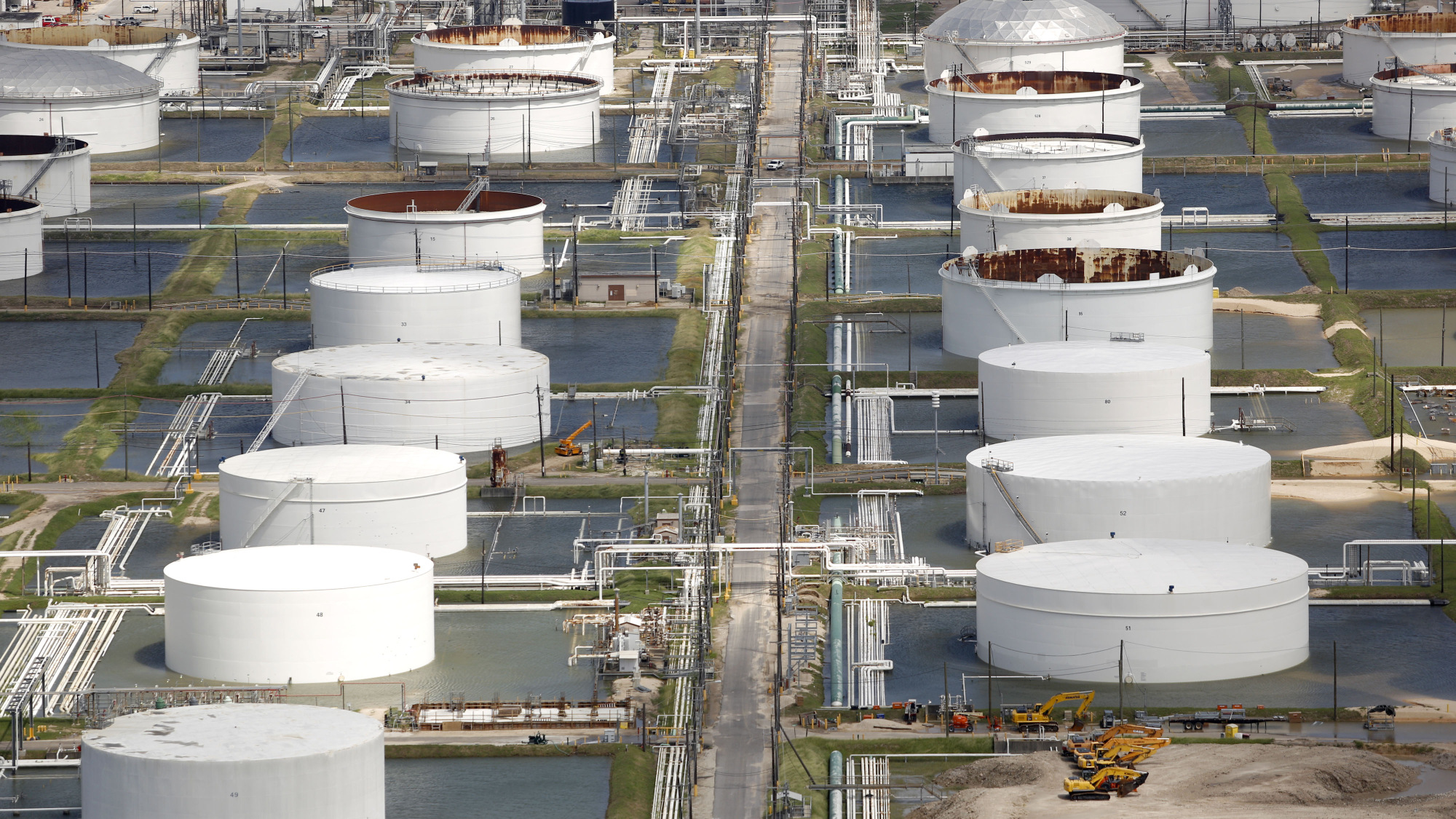 Six days after Hurricane Harvey crashed into the Texas coast, ravaging the heart of the U.S. energy industry, the region is showing early signs of recovery. It may be another week before traders know exactly what the storm meant for the natural gas market.
Next week, the government will release data showing how much stockpiles of the fuel expanded during the storm. The number will reveal whether Harvey had a bigger impact on gas supply or demand.
A decade ago, the answer would have been clear. With the Gulf of Mexico accounting for 14 percent of total U.S. gas output back then, storms in the region sent prices for the fuel surging as pipelines and platforms shut. Now, with abundant gas supplies from shale basins sidelining offshore production, hurricanes' primary effect on the market may be the demand lost as people evacuate and homes and businesses lose power.

"When we are talking to clients, right now we are sitting tight," said Breanne Dougherty, an analyst with Societe Generale SA in New York. "I don't think we've got any visibility whether this is going to to be a two-week impact or something that is going to go on for three months."
Though the storm led to evacuations and widespread electricity outages, cutting consumption of the fuel by power generators and industrial plants, it also forced drillers in Texas's Eagle Ford shale to halt production. Meanwhile, exports dropped as pipelines to Mexico shut and severe weather prevented gas tankers from loading.
Next week's storage report "is definitely going to be a wild one," said Het Shah, a New York-based analyst for Bloomberg New Energy Finance. "It's going to be a telling number as no one truly knows the impact of this storm."
Gas stockpiles rose to 3.155 trillion cubic feet as of Aug. 25, narrowing a supply glut to the five-year average to 0.3 percent, the U.S. Energy Information Administration said in a report Thursday.  Harvey made landfall in Texas as a category 4 hurricane late Aug. 25, dumping record rainfall over Houston and triggering catastrophic flooding. It made landfall again as a tropical storm in southwest Louisiana on Aug. 30.
Prices Rise
Gas futures rose 4.9 percent so far this week to $3.034 per million British thermal units at 1:35 p.m. on the New York Mercantile Exchange.
Among nine traders and analysts surveyed by Bloomberg, seven predict the data will show inventories expanded by more than the five-year average of 58 billion cubic feet for this week, with most estimating a number in the 60s. The rest see supplies increasing by less than normal.
Traders and analysts still see prices rising, however, with nine of thirteen respondents in a separate Bloomberg survey saying they're bullish on gas.
Whether supply losses overtake demand cuts will be seen in the South Central region's storage fields. Inventories there fell by 14 billion cubic feet last week, declining for the seventh straight week. The Federal Energy Regulatory Commission said that no storage facilities under its jurisdiction have declared force majeure -- meaning they can't meet contractual obligations -- so far.
"The physical data is suggesting that as much as demand is down, supply is off quite a bit too," said Kyle Cooper, director of research at IAF Advisors in Houston. "I'm scratching my head right now."
Before it's here, it's on the Bloomberg Terminal.
LEARN MORE