Are You Feeling Nostalgic? EU Mocks 'Brexit Means Brexit' Slogan
By and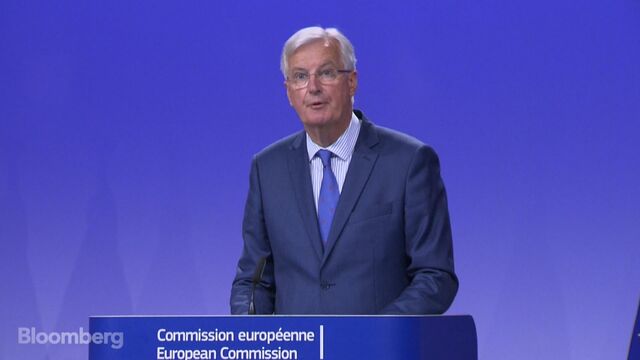 Follow @Brexit for all the latest news, and sign up to our daily Brexit Bulletin newsletter.
The European Union's chief negotiator Michel Barnier evoked the U.K.'s oft-repeated and at times derided slogan of "Brexit means Brexit" to ask of his adversary whether the U.K. wasn't missing the bloc after all.
"British positions are nostalgic, they involve wanting to benefit from all single market benefits without being in it," Barnier told reporters in Brussels in comments directed to Brexit Secretary David Davis in the nearby podium.
Davis was quick to respond: "I wouldn't confuse a belief in the free market for nostalgia."
It was a small moment of levity in an otherwise tense exchange that underscored just how far apart the two sides are. Barnier insisted that "at the current pace, we are far from seeing sufficient progress" and said that the U.K. was asking the impossible.
Read more: Brexit Talks End in Acrimony
Before it's here, it's on the Bloomberg Terminal.
LEARN MORE