Trucking Companies Climb on Expected Demand for Harvey Cleanup
By
Landstar jumped 15% on average in months after earlier storms

Impact seen constraining capacity in already-tight market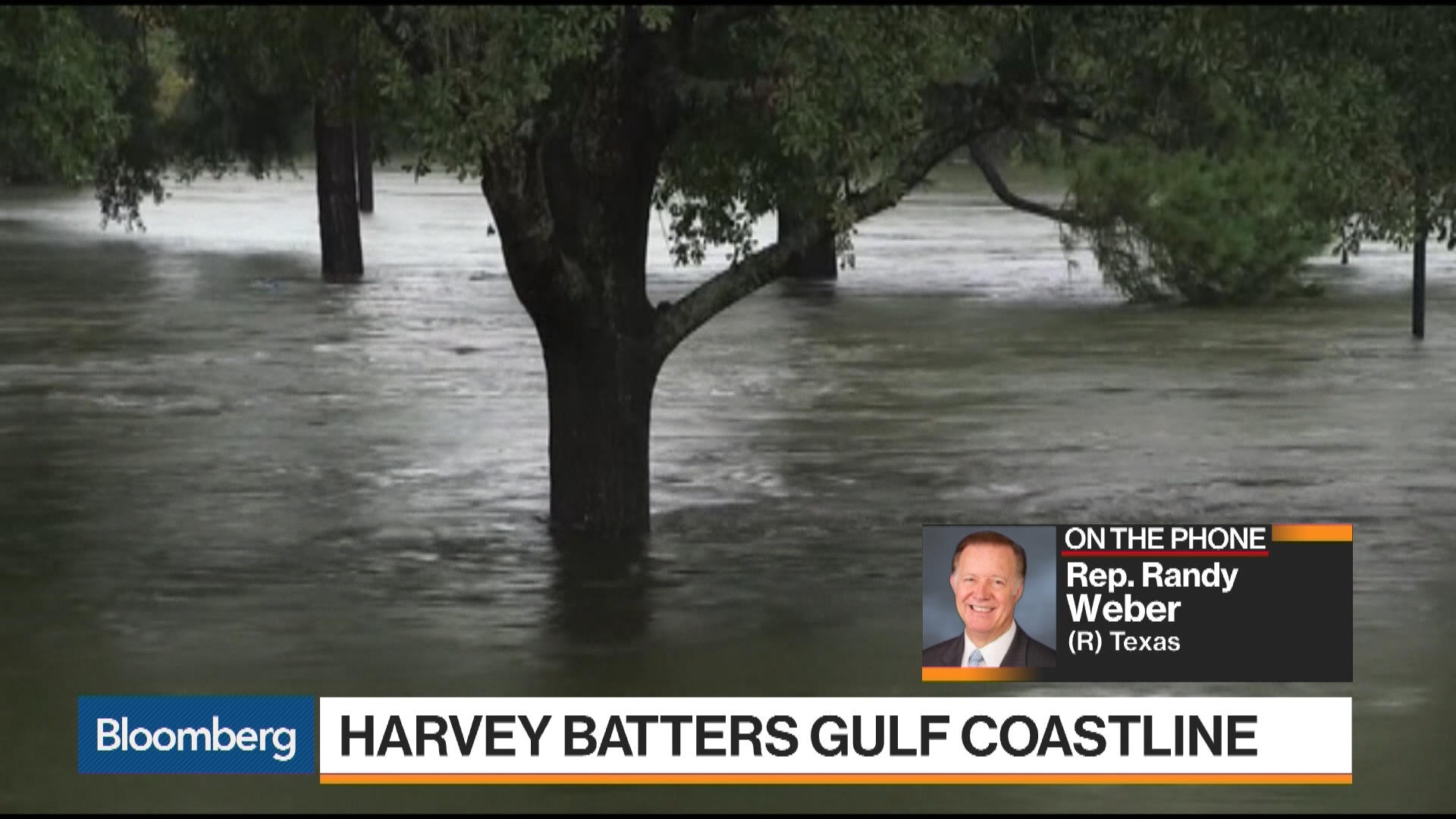 Expectations that trucking demand will increase for cleanup from Hurricane Harvey helped boost shares of Landstar System Inc., YRC Worldwide Inc. and C.H. Robinson Worldwide Inc.
The cost to hire a flatbed truck, which can carry in equipment and haul out debris, could climb as much as 15 percent, said Josh Brogan, who specializes in logistics for consulting firm A.T. Kearney. That expected jump and increases of perhaps 10 percent for other types of trucking services will ripple through the industry nationwide, he said
"There's going to be a shortage of trucking equipment for a while and that's going to drive up prices across the country and also drive up prices locally to a greater extent," Brogan said.
Trucking will be among the first industries to experience higher demand in the storm's aftermath. As soon as flood waters recede and roads are reopened, trucks will begin moving supplies and equipment into the area. Shares of Landstar, which has a flatbed unit, advanced an average of 15 percent in the two months following 13 of 14 major storms, said Jack Atkins, an analyst with Stephens Inc. 
"We expect the impact of the hurricane to further constrain capacity in a market that was already tight, which could drive an increase in spot-market demand and rates," he said.
Jacksonville, Florida-based Landstar rose 4.4 percent to $91.90 at 1:25 p.m. in New York, adding to a 7.6 percent gain in the previous three trading days. Since Friday, when the storm began approaching the Texas coast, the stock has recorded its biggest intraday advance since July 2014.
YRC, which is based in Overland Park, Kansas, and C.H. Robinson, an Eden Prairie, Minnesota-based logistics company, also have jumped sharply.
Federal regulations that take effect in December also are expected to crimp capacity. Because truckers' hours automatically will be recorded electronically, and not be subject to fudging by hand on paper, drivers will have to park vehicles when they reach time limits.
Before it's here, it's on the Bloomberg Terminal.
LEARN MORE