Looks Like 2017 Is the Year of the Dictator Bond
By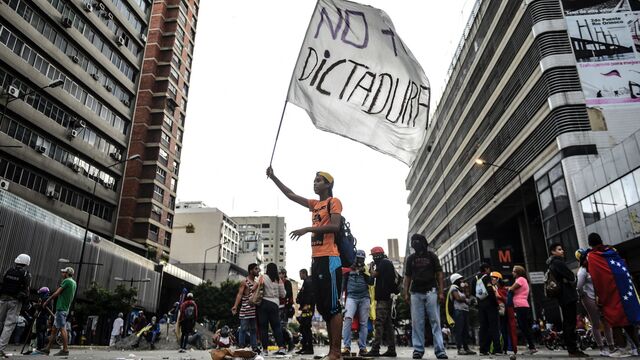 Investors' thirst for yield has lured many a dollar-bond virgin to market this year, with Tajikistan the latest to be testing the waters.
The Central Asian nation starts investor meetings on Thursday, and may sell dollar notes thereafter, a first for Tajik President Emomali Rahmon, who last year won a referendum to rule the remittances-dependent country for life.
Tajikistan wouldn't be the first sovereign issuer currently rated B- by Standard & Poor's to sell dollar-denominated bonds in 2017, with at least five others issuing. But at $850, it has one of the lowest GDP-per-capita ratios of all the sovereigns S&P rates.

Rahmon also wouldn't be the first supreme leader to sell dollar bonds this year, with Aleksander Lukashenko of Belarus -- dubbed Europe's last dictator by former U.S. Secretary of State Condoleeza Rice -- issuing $1.4 billion of notes in June.
Before it's here, it's on the Bloomberg Terminal.
LEARN MORE