Arpaio Tries to Erase Conviction After Pardon by Trump
By
Joe Arpaio says if request isn't granted, he'll have to appeal

Stanford professor says he seeks 'more than' pardon conveys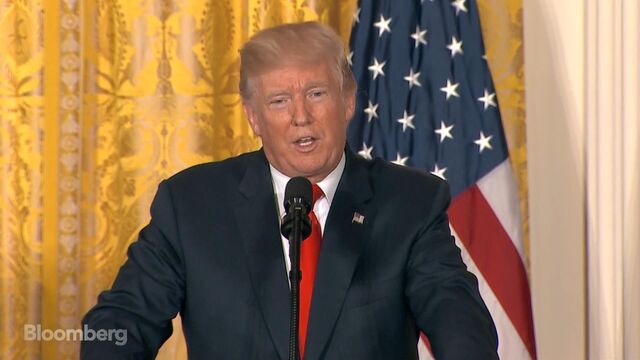 The man known as "America's Toughest Sheriff" has already won one of the most unusual presidential pardons ever. Now he wants his crime to vanish from history entirely.
Joe Arpaio, the former sheriff of Arizona's largest county, argues that his pardon by President Donald Trump last week entails the dismissal of his conviction for defying court orders related to his crackdown on undocumented immigrants.
Arpaio on Monday asked a federal judge in Phoenix to vacate the verdict and all other orders because the presidential pardon halted the case before he had a chance to appeal his conviction. If the judge doesn't throw out his conviction, Arpaio said he'll be forced to pursue an appeal.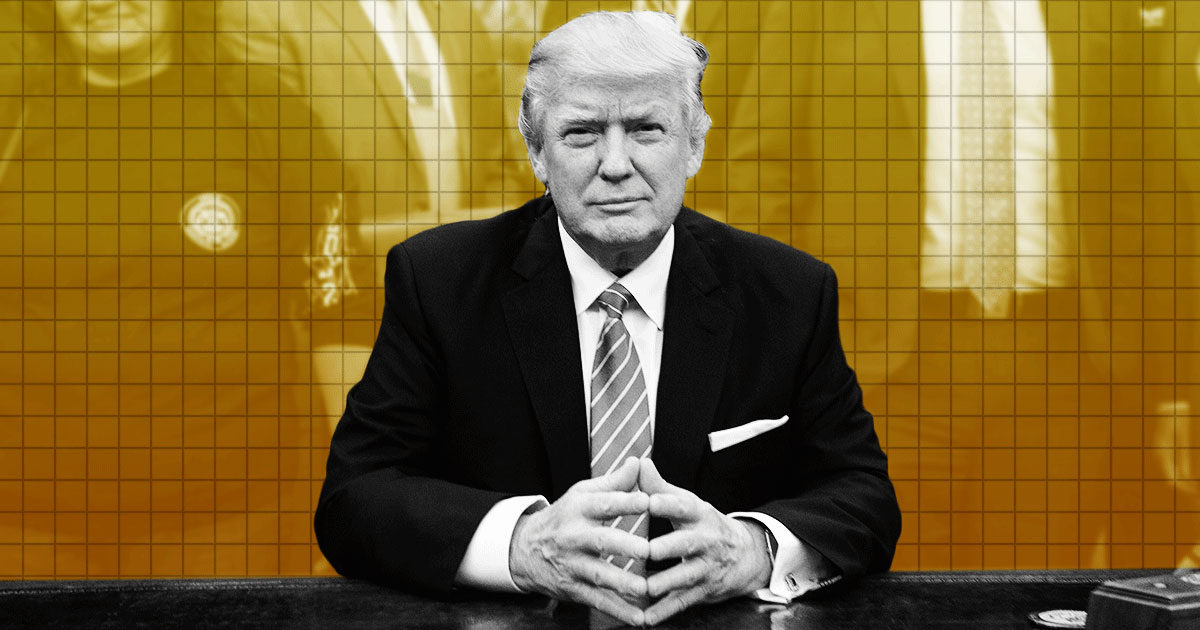 U.S. District Judge Susan Bolton in an order Tuesday declined to rule on Arpaio's request before first hearing from the Justice Department.
"Arpaio is asking for a complete expungement of the case, which is more than the pardon entitles him to," said Bernadette Meyler, a Stanford Law School professor.
Read More -- Trump's Possible First Pardon Could Shatter Norms: QuickTake Q&A
There's no question the judge will end up dismissing the case because of the pardon, but whether she'll also vacate the conviction is a different issue, Meyler said in a phone interview. If he's left with a criminal record, that could affect Arpaio's ability to run for office again.
Arpaio, 85, who was sheriff of Phoenix-based Maricopa County, was one of Trump's earliest supporters. He was convicted in July of criminal contempt, a federal misdemeanor, after a judge found he had defied a court order to stop targeting suspected undocumented immigrants.
By pardoning Arpaio, Trump further inflamed national tensions over race and immigration while also alienating some of the Republicans who have touted the importance of the rule of law. That included House Speaker Paul Ryan, whose spokesman said in a statement that the speaker didn't agree with the decision. Arizona Senator John McCain said on Twitter the pardon undermines Trump's claim for the respect of the rule of law.
An appeal of the conviction "would be, to put it bluntly, a waste of everyone's time and money," Arpaio said in his request.
It remains to be seen whether the Justice Department lawyers who prosecuted Arpaio will support his motion because Attorney General Jeff Sessions has previously ignored Trump's entreaties to halt the prosecution, according to Meyler. The judge's decision to require a hearing on the request may also open the door to civil rights groups to weigh in through friend-of-the-court briefings, she said.
Arpaio was sued 10 years ago by Latinos and the American Civil Liberties Union over singling out and detaining Hispanic drivers at traffic stops as part of a crackdown on illegal immigrants. Arpaio and his department were found to have violated the constitutional rights of Latinos after a 2013 trial.
The criminal case followed after Arpaio failed to ensure his deputies didn't detain people based only on a suspicion they were undocumented immigrants without any reason to believe they had committed a crime.
The case is U.S. v. Arpaio, 16-cr-01012, U.S. District Court, District of Arizona (Phoenix).
Before it's here, it's on the Bloomberg Terminal.
LEARN MORE