This Is How North Korea's Latest Salvo Coursed Through Markets
By and
Kospi drops most in two weeks in Seoul; defense shares jump

VIX futures spike with volatility gauges for Korea, Hong Kong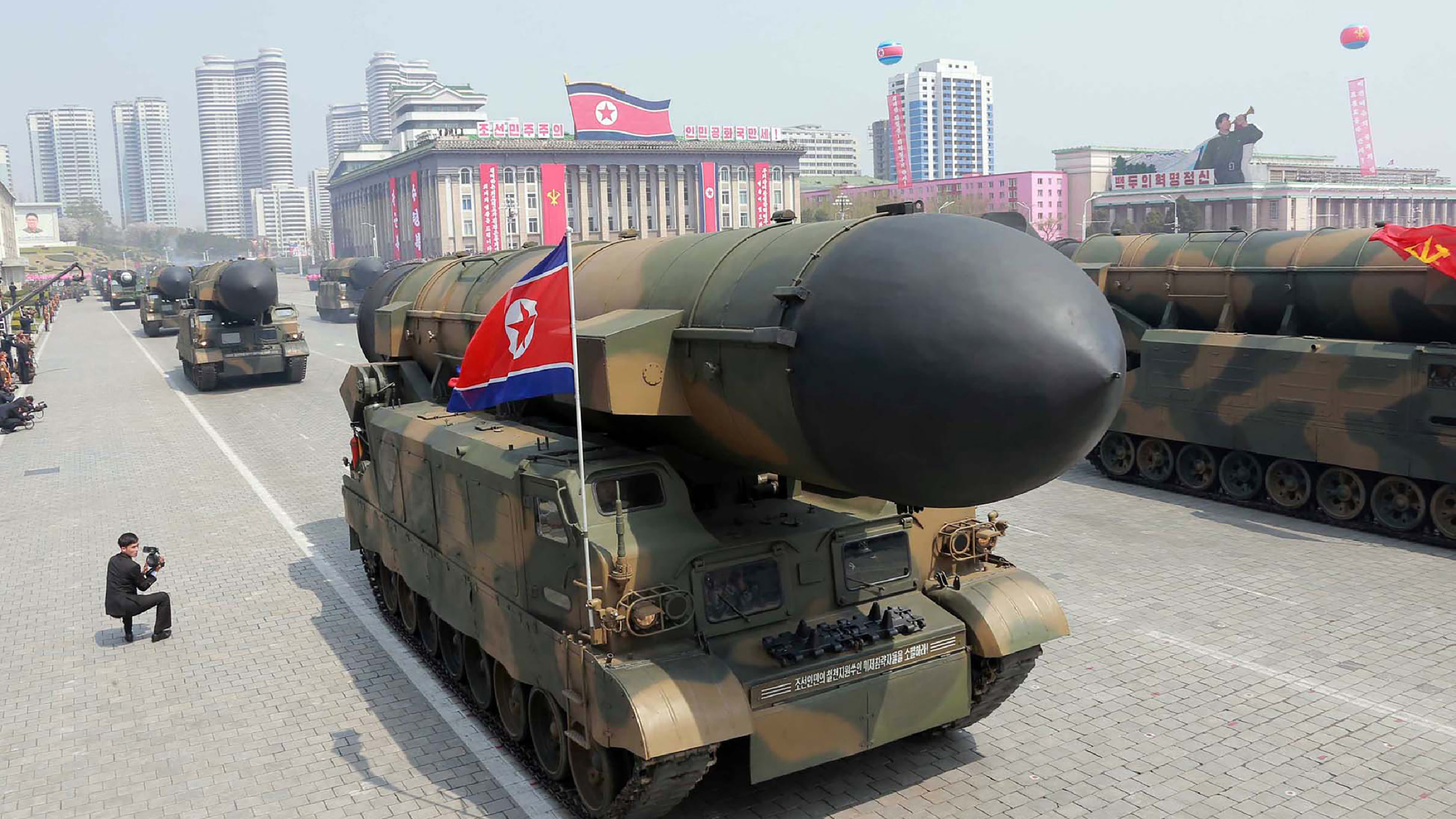 Start your day with what's moving markets in Asia. Sign up here to receive our newsletter.
The temperature's rising once more on the Korean Peninsula after Pyongyang fired a missile over Japan, sinking stocks in Seoul and boosting havens such as gold and the yen.
South Korea's Kospi index fell as much as 1.6 percent, the most in two weeks, as the predictable bounce in defense shares was outweighed by losses in exporters to building stocks. The normally resilient benchmark is headed for an almost 2 percent decline in August, extending its retreat from a record high reached at the end of July.
The drop may be short-lived, however, as South Korean analysts remain bullish on company earnings. The Kospi pared losses in afternoon trade.

North Korea's actions spurred responses from Seoul and Tokyo: read more here.
"Risk has gone off big time with gold and the yen surging," said Greg McKenna, chief market strategist at CFD and FX provider AxiTrader in Sydney.
The war of words between North Korean dictator Kim Jong-Un and U.S. President Donald Trump has intensified in August. Kim threatened to attack the U.S.-held territory of Guam, with Trump promising "fire and fury" if North Korea followed through. Traders are waiting for any reaction from President Trump to Tuesday's provocation.
Meanwhile, concern over stock swings has been amplified by the missile launch:

The Kospi 200 Volatility Index jumped as much as 18 percent, the most in about three weeks, while futures on the CBOE Volatility Index -- the VIX -- gained 6 percent, rising for the first time in four sessions. Futures on the S&P 500 Index and European stocks were in retreat.
Investors sought out havens from the storm, with gold climbing to its highest price since November.

Gold's rally also extended to South African bullion shares with the five-member FTSE/JSE Africa Gold Mining Index jumping as much as 6.2 percent Tuesday to a May high.

The yen gained as much as 0.8 percent Tuesday to touch an April high, while the Swiss franc strengthened for a third session.

It wasn't all red in Korea, though, with defense-sector companies rallying on the uptick in tensions.
LIG Nex1 Co. -- which jumped earlier in the month after Trump's "fire and fury" comments -- rose as much as 1.9 percent, while Speco Co., which makes products like fin stabilizers and water jets, surged as much as 9.6 percent, the most in two weeks.

And though the intention of the missile launch may have been to spook Japan, equities in Tokyo didn't fall as much as other Asian markets.
— With assistance by Narae Kim, and Robert Brand
Before it's here, it's on the Bloomberg Terminal.
LEARN MORE