Russia Says War Games Don't Threaten Poland, Other Neighbors
By
Russia, Belarus base exercises on threat from three countries

NATO has urged greater transparency from Russia over drills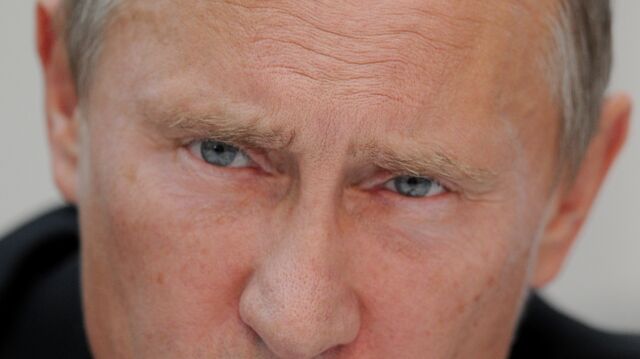 Russia said major war games planned next month with Belarus, on NATO's eastern flank, don't threaten other countries and aren't a cover for invading neighboring states.
"Some people think that the Zapad 2017 exercises are a launchpad for the invasion and occupation of Lithuania, Poland or Ukraine," Russian Deputy Defense Minister Alexander Fomin said at a briefing on Tuesday, according to an emailed statement. "They are purely of a defensive nature."
Some 13,000 troops will take part in the joint drills in Russia and neighboring Belarus from Sept. 14-20, which will also involve some 250 tanks, 10 ships and 70 warplanes and helicopters, Fomin said. They'll return to their permanent bases by Sept. 30, the Belarusian Defense Ministry said, according to the RIA Novosti news service.
The U.S. and its North Atlantic Treaty Organization allies have been monitoring preparations for the exercises amid concerns in Washington and Brussels about the scale of the Russian military build-up. Russia's annexation of Crimea and involvement in the conflict in eastern Ukraine have strained ties with the U.S. and Europe the most since the Cold War. Russia accuses NATO of seeking to undermine its security by expanding the alliance's presence near its borders.
The war games will be based on the scenario of a threat from three neighboring states to the west, given the fictional names of Weisbaria, Weistoria and Lubinia, that are located on the map where Poland, Lithuania and Latvia are, Belarusian Chief of the General Staff Oleg Belokonev said at a briefing in the capital, Minsk, according to Agence France-Presse.
NATO Secretary General Jens Stoltenberg urged greater transparency from Russia over the exercises during a visit to Latvia in June. Russia has invited Latvian observers to attend the Zapad 2017 drills, Latvian TV reported this month. Lithuania's also been invited to send observers, the Baltic News Service reported.
Before it's here, it's on the Bloomberg Terminal.
LEARN MORE