North Korea's Missile Flies Over Japan's Stock Market As Well
By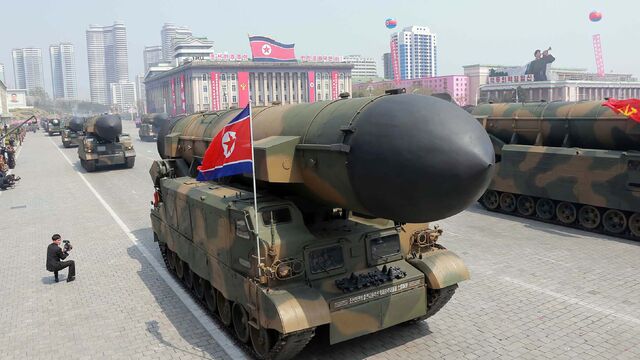 Rattling Japan may have been one of the intentions of North Korea's latest missile test, but the country's stocks are emerging relatively unscathed.
Much of the fallout is being felt in South Korea's Kospi index, which slid as much as 1.6 percent Tuesday, while the Topix gauge lost a mere 0.7 percent in Tokyo. In fact, the Topix hasn't reacted much at all to recent North Korean tests, despite its longtime habit of being buffeted by overseas events. The Japanese benchmark hasn't dropped more than 0.4 percent on the first trading day after seven missile launches tracked by Bloomberg since April.

Before it's here, it's on the Bloomberg Terminal.
LEARN MORE