Hurricane Harvey Just Broke Another Rainfall Record in Texas
By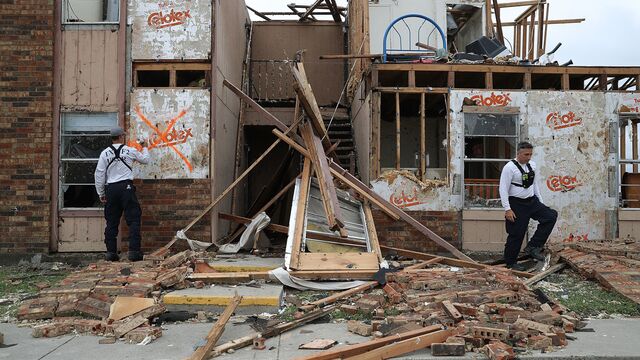 Hurricane Harvey just broke the record for rainfall in Texas from a tropical cyclone, according to the National Weather Service.
Unprecedented flooding from the Category 4 storm that slammed into the state's coast last week, sending gasoline prices surging as oil refineries shut, may also set a record for rainfall in the contiguous U.S., the weather service said Tuesday. A rain gauge at Cedar Bayou, near Mont Belvieu, Texas, recorded preliminary rainfall associated with Harvey of 51.88 inches as of 3:29 p.m. local time, higher than a previous record 48 inches during Tropical Cyclone Amelia in 1978.

That'll only add to the records mounting in the region. At least 19 points across southeastern Texas were expected to set flooding records, Greg Waller, a service coordination hydrologist with the National Weather Service in Fort Worth, Texas, said over the weekend, adding that the estimate was a "moving target." Buffalo Bayou, which runs through Houston, broke its all-time high for flooding on Sunday and wasn't forecast to fall through at least early September.
Storm Hiki, which formed by the Hawaiian Islands in 1950, holds the record for rainfall from a tropical cyclone in the U.S., dumping at least 52 inches. "It is certainly still possible rainfall from Tropical Storm Harvey may exceed the all-time United States record but no official rain gauge has reported a value in excess of 52 inches," the weather service said.
Before it's here, it's on the Bloomberg Terminal.
LEARN MORE